Ktec introduces mobile printing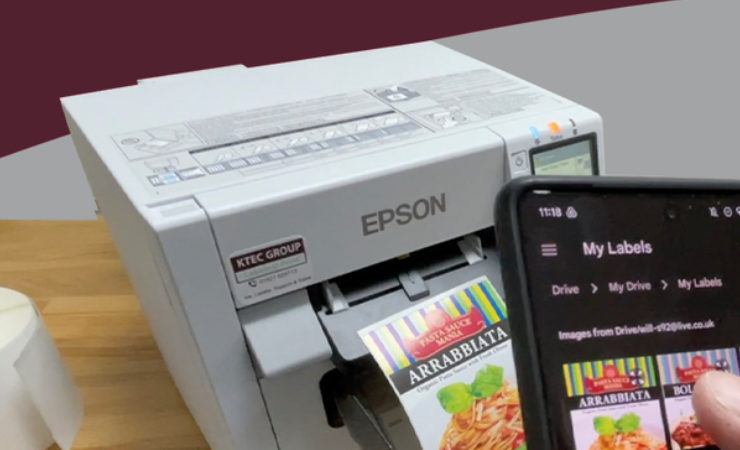 Touch-to-Print allows users to select labels through an app installed on a mobile phone or tablet, and then print them directly on the colour label printer
Ktec Group has introduced mobile-based label printing, suitable for various workplace environments.
Marketed through the group's Labels-U-Print operation, the Touch-to-Label offer combines an Android app with Epson's C4000e(bk) desktop printer. Users can select labels through the app installed on a mobile phone or tablet, and then print them directly on the colour label printer. Images can be saved in the Cloud using a storage platform such as Google Drive.
As well as the combination of app and printer, Ktec offers Touch-to-Label through touchscreen Sato printers, namely the 4in-wide desktop CT412LX and 3in-wide portable FX3-LX. Both are direct thermal or thermal transfer printers, which can be pre-loaded with label data or can access the data by wireless or the internet with no need for computer to be present. They said to be ideal for cafés, takeaways, sweet shops, bakeries, packing and production areas, or delivery vans.