Polysack readies for flexpack transformation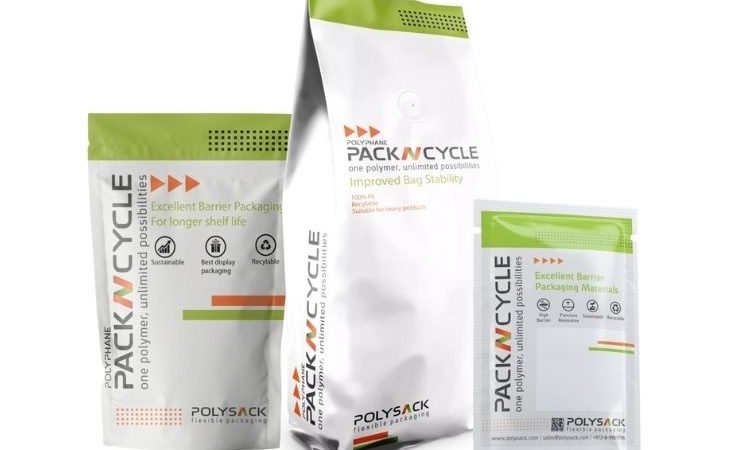 Polysack's Pack 'N' Cycle products have been engineered to enable the flexible packaging industry's transition to recyclability
Polysack, a manufacturer of recyclable films for flexible packaging, is positioning itself to help converters and brand owners navigate the transition to recyclability.
The company stated that more and more brand owners and converters are under significant pressure to adopt more sustainable approaches.
Yanir Aharonson, Polysack CEO, commented, 'We know the industry is on the cusp of a major shift towards a much more sustainable model that is reliant on widespread adoption of 100% recyclable products.'
Polysack's Pack 'N' Cycle products are one example of this, and have been engineered to enable the transition. These are a family of mono-oriented polyethylene (MOPE) films for the production of bags, pouches and sachets, enabling 'significant down-gauging and improved properties'. 100% pouch recyclability is claimed to be achievable with Polyphane Pack 'N' Cycle. They are available in a variety of gauges, colours, textures and barrier properties.
To help facilitate this, Polysack is investing in its leadership team and go-to-market strategy to support customers and partners in sectors such as food, pet care, home care, personal care, and confectionery, who are seeking to minimise their environmental footprint. This has seen Alex Baumgartner join the company as chairman, and bringing with him experience from Constantia Flexibles, including its R&D strategy in recyclable packaging and the company's global transformation to 100% flexible packaging.
Mr Baumgartner said, 'Our Pack 'N' Cycle products experienced 300% CAGR in the last three years, so it's clear that our MOPE film is a game-changer for the industry.
'We are perfectly poised to take advantage of the huge opportunity to lead the way in recyclable materials.'