Preparations begin for Printing United 2021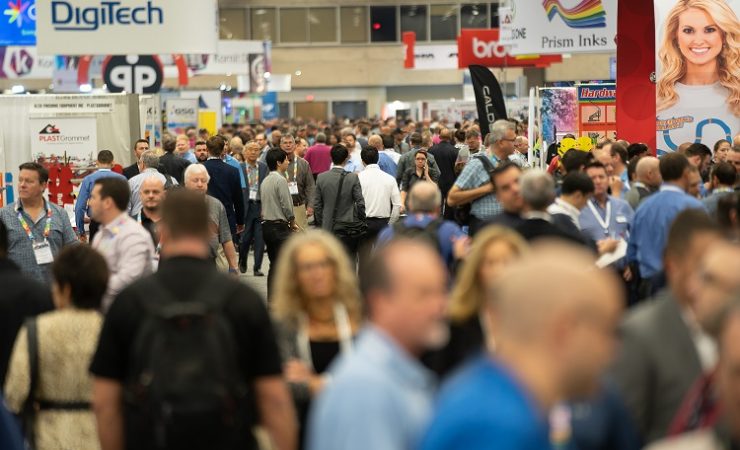 The second edition of Printing United is scheduled for Orlando, Florida in October 2021
Printing United Alliance is moving forward with its work to host Printing United 2021, an expo scheduled to take place in early October in Orlando, Florida.
The debut Printing United took place in October 2019 in Dallas, Texas, with the second instalment originally scheduled for October 2020 in Atlanta, Georgia. Despite commitment to staging the event, the ongoing and rapid progression of the global coronavirus pandemic, particularly in the US, led to Printing United 2020 being cancelled and the event switching to a virtual format, the Printing United Digital Experience.
The virtual event was originally hosted 'live' across three weeks in October and November last year, with the content remaining available and accessible until 31 January, 2021. Printing United Digital Experience has welcomed more than 8600 attendees from more than 6000 companies in 109 countries. More than 130,000 page views have accounted for over 8000 hours of programming viewed throughout the course of the three months since. As of the start of February, the transition begins to Printing United 2021, with more than 65% of the show floor having already been sold for the in-person event in October.
Printing United president Mark J. Subers noted, 'Printing United Alliance has answered the call to serve as the premier, mission-driven industry association in providing whatever tools and resources that are necessary for the global printing community to thrive; Printing United expo has become the gathering place for likeminded professionals looking to grow and safeguard their business practices.
'In 2020, this took place in the form of a virtual event, whilst in 2021 we are committed to building a comprehensive platform that best serves the industry, as well as adheres to the most stringent, up-to-the-minute health and safety guidelines for those companies that truly have a need to be together in person again.'
This commitment is supported by the Orange County Convention Center (OCCC), which will host Printing United 2021, and the closest major airport, Orlando International, both having received Global Biorisk Advisory Council (GBAC) Star accreditation on outbreak prevention, response and recovery. As a division of the International Sanitary Supply Association (ISSA), GBAC Star is an industry accreditation that provides third-party validation to ensure the implementation of rigorous protocols in response to bio-risk situations. Focused on ensuring a clean, safe and healthy environment, the programme establishes requirements to assist venues by providing best practices, protocols and procedures to control risks associated with Covid-19. OCCC is one of the largest venues in the US to receive GBAC Star accreditation.
Mr Subers continued, 'The demand is great, and we will be methodical and measured to our approach in working with local and state organisations, as well as communicate the precise measures being taken to safely and successfully hold this highly anticipated event.'
Find out about the latest industry events here; read more on the future of print industry events and exhibitions in the November/December 2020 issue of Digital Labels & Packaging, and here, with input from Printing United, Labelexpo, drupa and Easyfairs