MBO at Cerm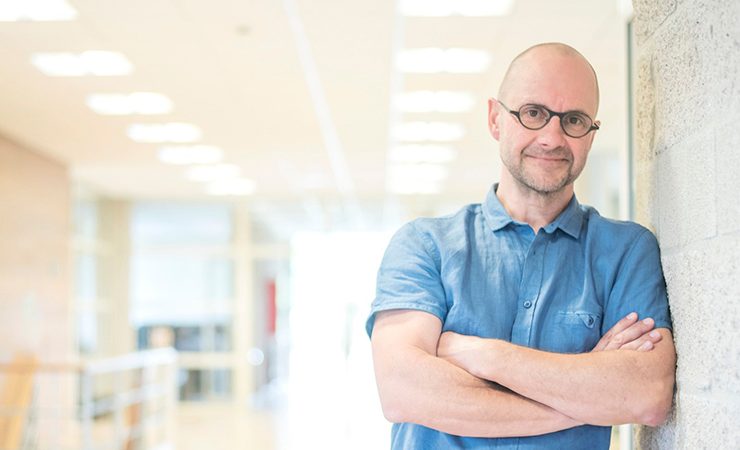 'We have developed our MIS to be industry-specific' – Cerm managing director Geert Van Damme
The current management of MIS specialist Cerm have acquired full independence for the company through a management buyout (MBO) from Heidelberg.
Founded in 1990, CERM develops, sells and implements an MIS/ERP SaaS product that is completely tailored to the label and package printing industry. Cerm already serves more than 400 customers worldwide, and has active partnerships with numerous players in the global print market. The company is headquartered in Oostkamp, Belgium, and became part of the Heidelberg group in 2011.
Effective 31 July, 2020, the autonomous positioning of the Cerm software and brand through the MBO will help facilitate the worldwide expansion of the company's automation offer for labels and packaging printers.
Specifically noted is the growing trend to digital label printing, which is further challenging the optimisation focus in the label and packaging segment, according to Cerm, with an increasing variety of products, small order quantities and short lead times. This makes automation a high priority for any printer looking to work more profitably, now and in the future, as Geert Van Damme, Cerm CEO and one of the managers involved in the MBO, explained.
'Our software has proven expertise in increasing the service, quality, and efficiency levels of label and packaging printers globally. We are constantly focusing on existing and new customer needs and technological evolution. To explore our full potential and fuel that growth, we needed to regain independence, and welcome additional distribution and support channels.'
Heidelberg and Cerm will both continue to develop and distribute the Cerm software as 'Prinect Business Manager' for the commercial print segment. All existing Heidelberg customer contracts and support channels remain in place.
Mr Van Damme continued, 'We highly value the cooperation throughout the years and will continue to collaborate with Heidelberg's sales and service units. We are also looking forward to expanding our deep industry expertise offering in the label and packaging market as an independent, innovative, and agile niche player through additional sales and service channels.'
This corporate development follows the sale of Heidelberg's narrow web printing division, Gallus, to benpac Holding, as the printing equipment manufacturer continues its transformation process. This has also seen it discontinue development and sales of the Primefire 106 inkjet folding carton press.
Read more about the latest developments in software and workflows for digital label and package printing in the July/August issue of Digital Labels & Packaging; register here to receive the magazine, for free