BarTender adds Cloud-based design functionality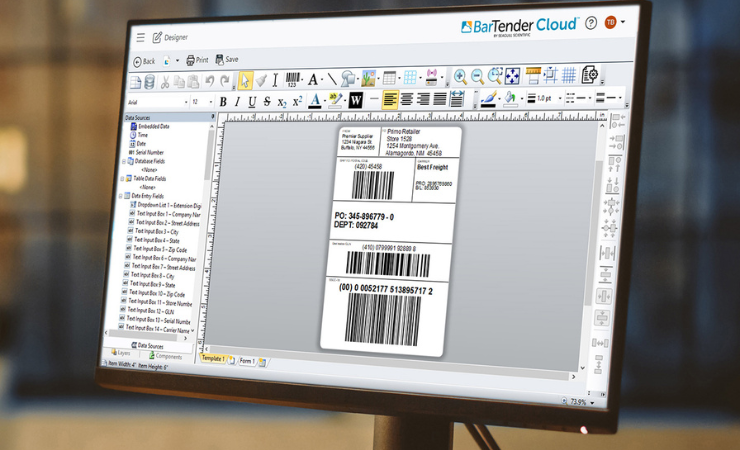 With the launch of BarTender Cloud Designer, businesses are able to design as well as print their labels in the Cloud
Seagull Scientific has added Cloud Designer to its BarTender software, allowing businesses to design as well as print their labels in the Cloud.
BarTender labelling software is used widely for label production in manufacturing, warehousing, transport and logistics, and retail industries. BarTender Cloud allows users to print labels in the Cloud. Until now, however, design of those labels had to be done using natively installed software.
As of today, with the launch of BarTender Cloud Designer, businesses are able to design as well as print their labels in the Cloud. BarTender Cloud Designer is available with any BarTender Cloud account plan at no additional charge. Users can access all of BarTender's label design features from their browser without having to install specific software. An easy-to-use design interface and integrated wizard-driven tools are claimed to give BarTender Cloud Designer users the ability to, 'quickly create any label with no design experience or the need for additional training.'
Harold Boe, CEO at Seagull Scientific, said, 'True design-and-print Cloud labelling is finally here. As organisations undertake digital transformation initiatives and move their labelling to the Cloud, being able to design labels without on-premise software was the last critical step.
'The launch of BarTender Cloud Designer is another step in our company's commitment to providing user-friendly, cost-effective solutions for our customers. We took the BarTender Label Designer that everyone loves and optimised it for usage in the Cloud.'