Barthel joins Asteria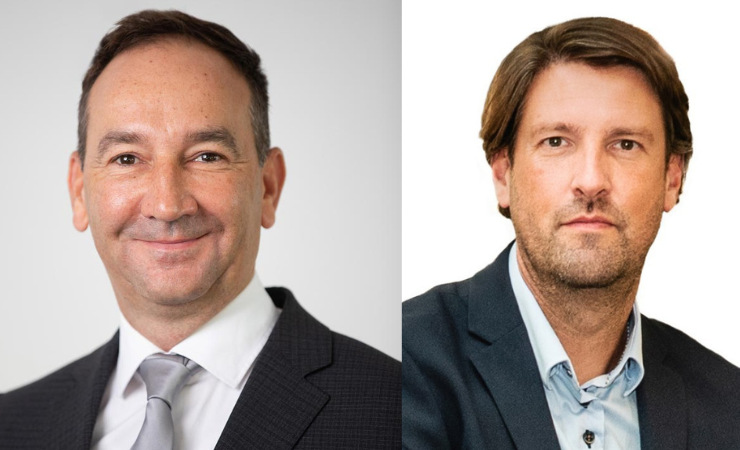 Barthel Gruppe CEO Mischa Barthel (left) and Asteria Group CEO Ives Declerck (right)
Germany's Barthel Gruppe has joined Asteria Group's expanding European network.
Founded by Detlef Klusmann and Joachim Barthel, the father of current CEO Mischa Barthel, Barthel Gruppe is a self-adhesive label specialist. The group consists of five companies in Germany and one in the Netherlands. It serves customers in a variety of end-use markets, such as food, wine and cosmetics, to logistics and chemicals.
Digital and conventional printing are used to manufacture labels. Toner-based digital printing, inspection and embellishment are three of the group's recent production investments of note.
In announcing the addition of Barthel Gruppe to the group, Asteria CEO Ives Declerck commented, 'From the start, it was obvious that the vision that Mischa Barthel installed in the company was very similar to that of Asteria. Together, we have an even greater ambition to continue providing our customers and partners with the very best quality combined with top service.
'We at Asteria are very much looking forward to sharing our knowledge, expertise and taking the next step together with Misha Barthel and the entire Barthel team to advise our customers even better through the extensive variety of our technical label capabilities.'