Dantex uprates digital division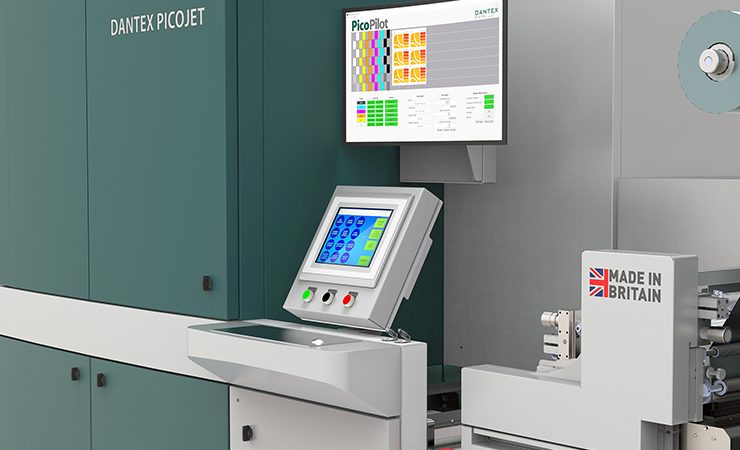 Dantex Pico inkjet presses can now carry the 'Made in Britain' logo
Dantex has achieved the internationally recognised 'Made in Britain' accreditation for its Pico range of inkjet presses, the latest development for its dedicated digital division.
Dantex established its digital division in 2015, principally to develop its own range of digital presses, launched under the Pico brand. Since then, the company has become a recognised name in the UV inkjet digital label press arena, manufacturing up to eight digital presses at any one time. A dedicated specialist team of designers and engineers use, 'only the very best parts and equipment supplied by British companies.'
On account of its rapid growth, the digital division recently moved to a new 22,000 sqft manufacturing site in Corby, Northamptonshire. Here, R&D, design, assembly, build and shipping take place. Incorporating a dedicated sales team and a fully equipped demonstration facility, the Corby site also allows Dantex to showcase its expanding portfolio of inkjet digital products. This includes new presses and extended capabilities.
This has now been furthered with 'Made in Britain' accreditation. To qualify for the mark, manufacturers must pass a stringent 150-point checklist to guarantee that the manufacturing supply chain is 'truly British'. Only those products that pass this test are permitted to carry the mark. Being the ultimate mark of British provenance, the 'Made in Britain' accreditation is seen as an international seal of excellence domestically, in Europe and across the world.
Dantex Group CEO Ben Danon said, 'Our 'Made in Britain' accreditation is highly significant as it gives our customers complete confidence in our manufacturing, and that we are using the very best parts and equipment to build our presses
'Our Pico range is a trusted product line, which we are continually developing and enhancing. For us, being able to conduct R&D, design and build our presses on a single site in Britain gives us a distinct advantage, tangibly adding value and quality for our customers.'