Dantex adds new PicoColour press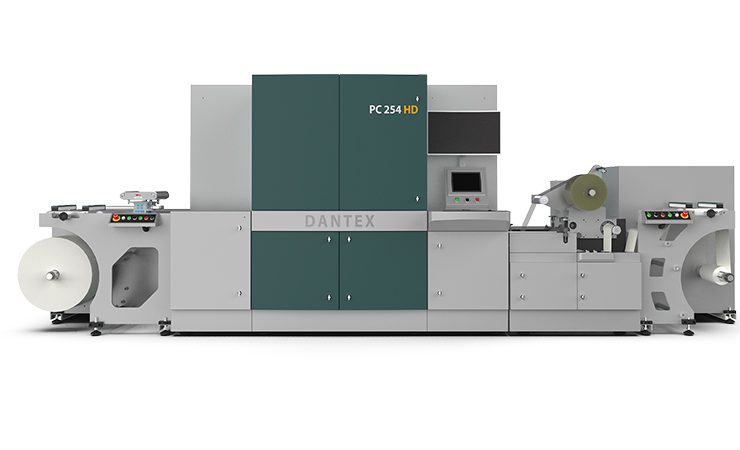 PicoColour 254HD runs at an increased speed of 50m/min
Dantex Digital has further expanded its Pico range with the launch of PicoColour 254HD.
Representing the next step in the development of its PicoColour press family, PicoColour 254HD features a 2.5pl dot size, has an effective resolution of 1200 x 1200dpi, and runs at an increased speed of 50m/min. PicoColour 254HD is also available with compact inline finishing, offering a finished reel ready for the applicator.
Dantex's entire Pico range now extends to five different UV inkjet digital presses, including two PicoColour models in PicoColour 210 Classic and PicoColour 254HD. These are complemented by PicoJet 254, PicoJet 330i and the PicoJet 330S high speed model, operating at 75m/min. All three PicoJet models and PicoColour 254HD offer a 2.5pl dot size and resolution of 1200 x 1200dpi.
Built on a modular platform, each of the three PicoJet models are available as hybrids and can incorporate a wide range of inline finishing options, including die-cutting, lamination, backslit/edge trim, slitting and cold foiling.
Ben Danon, Dantex Group CEO, said, 'Our new PicoColour 254HD is the perfect addition to our growing range. With the market readily accepting inkjet as its future, we have listened to our customers and increased versatility across the portfolio of presses available. As an established player in the digital press global marketplace, Dantex continues to address the different levels of demand, whilst maintaining the highest quality standards.'