Intec launches FB775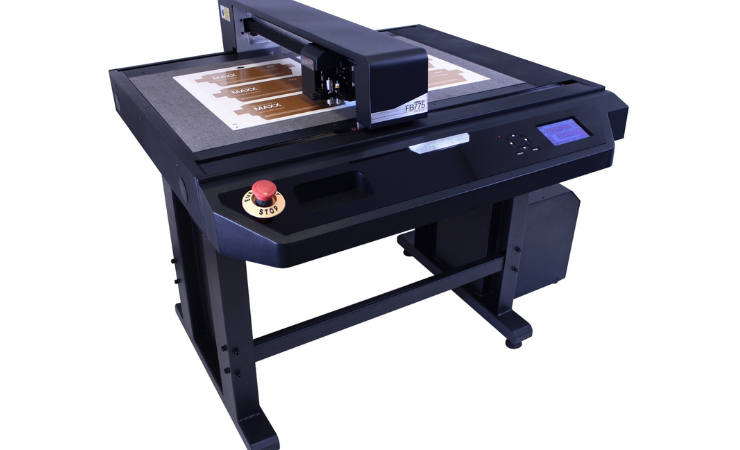 Designed in the UK, ColorCut FB775 offers high-speed cutting and powerful, crisp creasing
Intec has launched ColorCut FB775, a new B2 sheet cutting and creasing machine for various packaging applications.
Designed in the UK, ColorCut FB775 offers high-speed cutting and powerful, crisp creasing. It can operate at up to 1.2m/s, with an SRA3 sheet cut in 15-45 seconds. With a large cutting table, ColorCut FB775 can handle B2 folders and larger sheets. Quick cut file retrieval along with the ability to place two SAR3 sheets next to each other (or four A4 sheets, enables users to achieve high productivity. An upgraded registration system include the latest -generation ARMS sensing. A Vision3 CCD camera will automatically search and find the position of each sheet for precision cutting. The cutter is driven using the ColorCut Production Studio package, which can be used as a standalone application with the cutter or as part of a networked system when used in conjunction with Intec's ColorCut Pro Server Station.
Whilst the cutter sports a dual head for simultaneous cutting and creasing, with pressures of up to 1.5kgf for creasing and 1.2kgf for cutting, 'blended speed' mode technology in the cutter allows for mixed shape jobs to be cut.
This makes it an 'incredibly versatile' and compact digital die cutting system for digital print finishing, according to Intec. It can handle up to 1000 micron folding box board/card, packaging, POS, design sampling and prototyping, as well as kiss-cut sheet labels. As the machine is digital, it offers up the ability to produce single items, on demand.
Terri Winstanley, product and marketing manager at Intec, said, 'The new FB775 is a really powerful yet compact digital die-cutter, providing accurate and fast production efficiency for any business requiring digital finishing. Anyone who uses it can cut and crease a wide range of materials and fast.
'However, it's not all about speed – this model also offers our blended speed modes, so you can cut really fast on the straights and use the high-definition setting for those intricate cuts, all on the same job at the same time. Being able to handle B2 and larger sheets, the FB775 provides the user increased productivity with a small footprint device.
'We are confident that at its incredibly aggressive price point, the FB775 will be an extremely popular model within the extensive Intec ColorCut flatbed range.'