AM Labels introduces desktop printing promo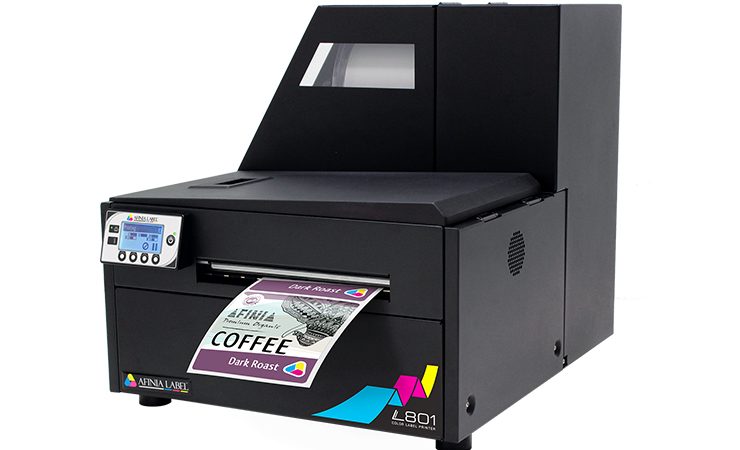 Afinia L801 is a high-speed inkjet printer that runs Memjet water-based inkjet technology
AM Labels has launched a promotion on the Afinia L801, intended to enable businesses to enhance their operations through the use of desktop colour label printing.
Providing businesses with the ability to flexible print labels on-demand, the Afinia L801 is a high-speed inkjet printer that is based Memjet water-based inkjet technology. The printer utilises a 216mm-wide stationary printhead, offers print speeds of up to 12ips, and has a 250ml ink capacity to support larger print runs. The Afinia L801 is suited for use in retail, inventory and product identification applications, and offers a print resolution of up to 1600dpi.
To enable businesses to capitalise on the capabilities of such a printer, AM Labels is now offering a £1000 discount when purchasing the Afinia L801 digital label printer. AM Labels has further extended the promotion by providing its customers with a £250 discount when purchasing labels worth over £500 with this model. This promotion will run until 31 March, 2022.
Brendon Bass, sales and marketing manager at AM Labels, commented, 'The Afinia L801 colour label printer is a fast and highly flexible solution for short to medium range print runs. We are delighted to be offering our customers a discount on purchases of this model, along with a voucher for labels, enabling businesses to enhance their operations with a printer that offers speed, reliability and high-quality results, while also saving both time and money.'
Tony Mariani, managing director at AM Labels, has previously predicted that this year will see more businesses moving their label printing operations in-house, continuing a trend seen in 2021 as a consequence of Covid-19.
'We predict that developments in technology will also lead to a growth in demand for printing larger label runs, in-house,' he said, 'Furthermore, we forecast continued technological developments in the inkjet printing market, enabling users to print on wider range of media, with significantly faster print speeds.
'A number of leading label printer manufacturers are set to release new products in 2022, and we therefore expect these technologies to provide new opportunities for businesses looking to expand their in-house label offering.'
Read more about the latest technologies available for desktop/benchtop printing in the March 2022 issue of Digital Labels & Packaging; register here to receive the magazine