Printing United returns with packaging focus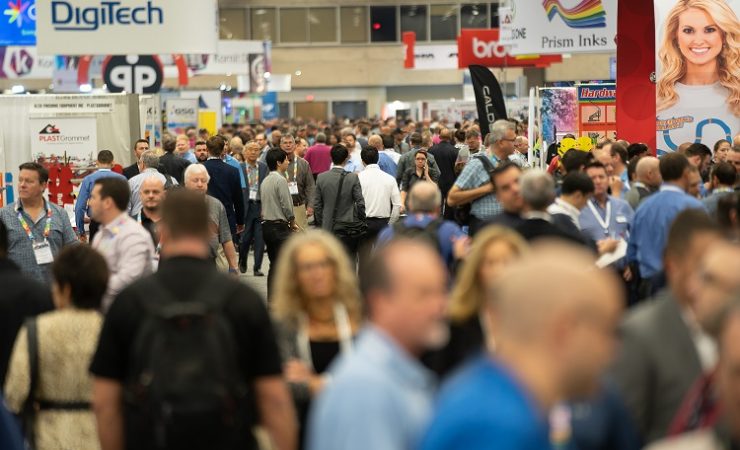 Printing United 2022 takes place at Las Vegas Convention Center on 19-21 October, 2022
A dedicated Packaging Pavilion will be at the heart of the Printing United 2021 show floor, when the event returns after a two-year hiatus on 6-8 October this year.
Printing United debuted as a printing industry event in Autumn 2019, following the rebranding of SGIA Expo as a platform to connect the entire print industry, and provide a location for the trend of convergence in the print industry to efficiently be realised. This included fostering an environment for networking and collaboration throughout the print industry value chain.
Last year's event in Atlanta, Georgia was postponed as a result of the coronavirus pandemic that wrought havoc on print industry events and almost all in-person gatherings. Having hosted a virtual event in lieu of the 2020 expo, Printing United will run as an in-person event on 6-8 October, 2021 in Orlando, Florida. As previously confirmed, this will be complemented by online activities pre- and post-event to maximise the value of the expo to exhibitors and attendees alike.
Whilst packaging had an extensive presence across the show floor at the debut event, it will be a 'major focus' at Printing United 2021 and realised formally through a dedicated Packaging Pavilion. This will see new technology for packaging printing shown by the likes of Agfa, Durst, EFI, Epson, Fujifilm, Heidelberg, HP, INX, Kongsberg, Nazdar, RMGT, Xeikon and Zund. Alongside exhibitors showcasing their technologies, the Packaging Pavilion will host Printing United expo association partners, such as the Paperboard Packaging Council, Flexible Packaging Association and TLMI, who will showcase their respective awards, talk up the value of association membership and engagement, and more.
The Packaging Pavilion will be one of numerous focus areas at Printing United 2021, reflecting the expo's focus on convergence and collaboration. Other areas of note include an 'experiential' Apparel Zone, commercial print, digital textile printing, graphics and wide format, and mailing and fulfilment. Further, a designated Latin American Pavilion will provide attendees the opportunity to meet with distributors in the area on the show floor. Conlatingraf, an association for the graphic arts business community in Latin America, will be on hand to help attendees make correct and appropriate connections.
Printing United 2021 takes place at the Orange County Convention Center (OCCC) in Orlando, Florida on 6-8 October, 2021. Registration for Printing United 2021 is now live here.
Find out about further upcoming print industry events here