Dantex maintains inkjet momentum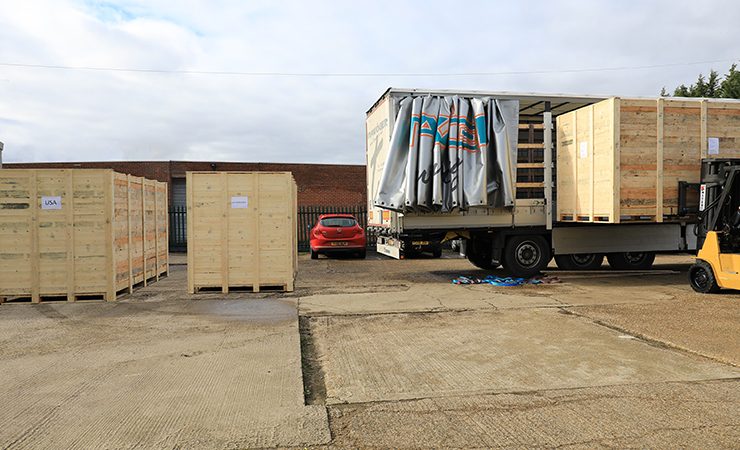 The latest trio of Dantex PicoColour UV inkjet digital presses, ready to be shipped
Dantex Digital is to install a further three PicoColour inkjet digital label presses in March, destined for customers in Austria, the Netherlands and the US.  
The sales, which are a combination of repeat and new orders, include presses that feature a mix of CMYK+W, inline finishing and variable data printing.
The company stated that it has a 'growing reputation' globally for its Pico technology, as highlighted by these and previous sales. In spring 2020, Dantex similarly delivered three PicoColour digital label presses to printers across the EMEA region, specifically in the UK, Czech Republic and North Africa.
Commenting on this more recent sales accomplishment, Dantex CEO Ben Danon said, 'We are delighted to be able to report the sales momentum that we are experiencing with our PicoColour press, particularly during such an unprecedented time.
'The installation of this hat-trick of presses into well-established PicoColour markets, truly confirms the excellence of our digital press technology and engineering capabilities. It also confirms our ability to consistently meet our customers' quality expectations.'
Read more about inkjet digital printing in the March/April issue of Digital Labels & Packaging; register here to receive the magazine, for free