Accu-Label adds Durst Tau RSCi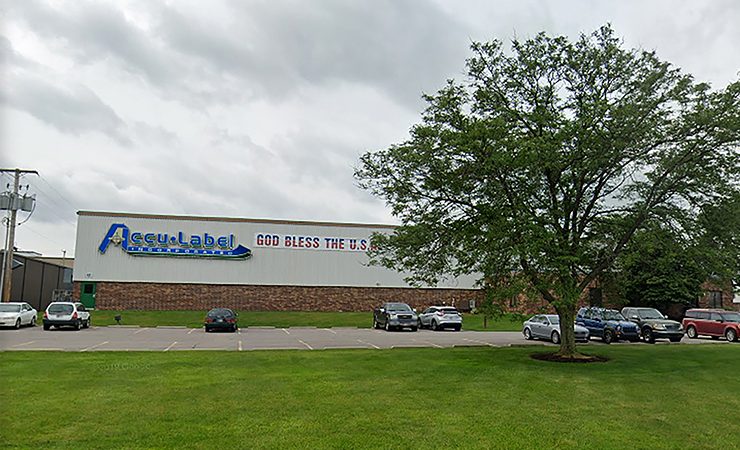 Accu-Label is 33-year-old family owned label manufacturer based in Fort Wayne, Indiana
Accu-Label, a family owned label manufacturer based in Fort Wayne, Indiana, is preparing for further growth with the addition of a Durst Tau RSCi inkjet digital label press.
The investment will enable Accu-Label to quickly respond to complex client demands, optimise its production processes, provide expansion into new market segments, all while meeting the high level flexo-like quality output that the company has been known for throughout its 33-year history.
The Tau RSCi is the latest offering from Durst's range of 1200dpi RSC printers, which now has surpassed more than 100 installations in the three years since the platform's introduction. RSCi models are designed to handle medium to long run jobs from flexo while also economically producing high-quality short run jobs. The RSCi offers a range of benefits including native 1200dpi printheads and the label industry's smallest inkjet drop size for high-quality inkjet printing. A linear print speed of 100m/min is achievable.
Accu-Label has taken the widest available version of the press, with a 508mm print width, to maximise productivity and throughput from the outset. The printer has also added extended gamut colour options, high opacity white and variable data capability to expand what it can offer customers.
Accu-Label co-founder David Manning Jr. commented, 'We chose Durst because it really understood our business needs. Yes, speed was a big consideration, but we needed more. We are a company that is devoted to providing the best quality product and a high level of service. For us, it doesn't matter how fast a press prints if we can't deliver a quality product.
'We felt the Durst RSCi gave us both speed and exceptional quality compared to other digital printing technologies currently available on the market. We see the RSCi as the best complement to our flexo process.'
He continued, 'Adding the Durst RSCi digital label press will be vital in meeting customer expectations and requirements, now and in the future. The speed and throughput of the Tau RSCi will really help to cultivate our customer base as well as the efficiency of our production workflow, giving us the ability to handle the longer runs that produces total cost-efficiency.'
Accu-Label production manager DJ Manning III added, 'With the addition of the Durst, we are looking to take our standard of digital printing, to the next level, to help us revolutionise label printing.'
Steve Lynn, director and general manager, new markets at Durst North America, said, 'We are very excited to be an integral part of Accu-Label's production process and look forward to building a working relationship built on innovation and common goals.'