Highcon appoints chairman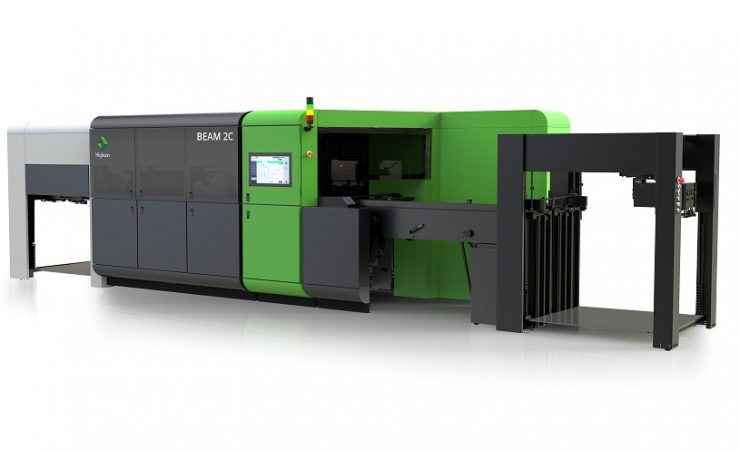 The Highcon Beam 2C, which is available in non-stop configuration
Digital finishing specialist Highcon has named Amichai Steimberg as chairman of the company's board.
Mr Steimberg has spent the previous three decades at Orbotech, a global supplier of yield-enhancing and process-enabling options for the manufacture of electronics products. In his career there, he worked at all levels of the organisation, including as CFO, and COO and president. From February 2019 until his retirement in March this year, Mr Steimberg led Orbotech through its acquisition by KLA.
Mr Steimberg said, 'Highcon is well-positioned to provide innovative digital production solutions for the large and growing packaging industry. I am excited to work closely with the talented management team.  Together with strong support from our committed strategic investors, we will provide Highcon's customers with tools designed to address their efficiency, sustainability and production challenges.'
Highcon CEO Shlomo Nimrodi commented, 'I am pleased to welcome Amichai to our board of directors and look forward to his insights from 30 years of experience across many disciplines, including strategy and finance, to propel Highcon forward. 
'The continued commitment of our board, especially in these uncertain times, has been greatly appreciated and we intend to keep delivering on the proven promise of our revolutionary technology.'
Fiona Darmon, a Highcon board member and general partner with venture capital fund JVP, added, 'As Highcon continues to grow and expand, addressing the growing needs for agility, swift and adaptive manufacturing processes, eye-catching and engaging packaging, with a rich sustainability proposition, we are excited to welcome such a seasoned chairman, alongside our leading management team. We wish Amichai, Shlomo and the company great success in continuing to meet the growing market demand.'
Mr Nimrodi formally joined the company earlier this year, while Eitan Varon has more recently been promoted to the role of chief marketing officer (CMO), as company co-founder Aviv Ratzman has stepped down and launched Compack.