Delga Labels adds fully recyclable labels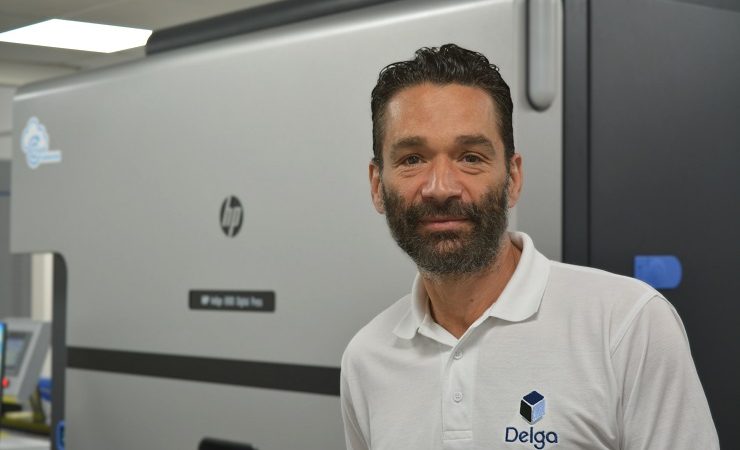 Delga Group MD Ian Conetta with the printer's HP Indigo 6900 digital press
Delga Labels has claimed it is the first digital printer in the UK to offer fully recyclable labels.
Delga Labels launched earlier this year as part of the Delga Group of companies, and has grown dramatically in a short space of time.
The Rochester-based printer was already able to offer a 100% compostable label. Delga Labels has claimed that it is the only digital printing company within the UK to offer fully recyclable labels, whereby the labels are removed using the standard recycling procedure for the UK.
Many label materials can be broken down for recycling but the problem that occurs is the removal and breakdown of the adhesive, the company noted. Using a specially formulated adhesive means Delga Labels can provide a fully recyclable label.
Tom Stone, business development manager at Delga Labels, said, 'When it comes to the importance of recycling, especially in the UK, the key message is about the separation of materials. Historically, and up until now, recyclers have been unable to separate a label from glass, tin or cartonboard packaging due to the adhesives and therefore there is a high level of contamination in the recycling steam. The product would eventually end up in landfill if it had a label applied to it.
'With the new cold wash-off label technology, it will enable brands/brand owners to class their products as fully recyclable.'
Read the latest sustainable packaging developments in the July/August issue of Digital Labels & Packaging; register here to receive the magazine, for free