Associations united in call for raw material security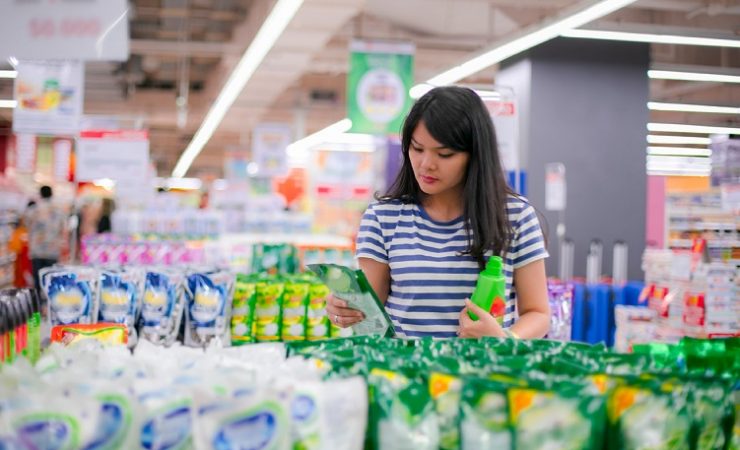 Ethanol and n-propanol are among the materials which are essential for print companies to fulfil their role in producing food and other essential packaging
The UK printing industry is uniting to call upon the UK Government to ensure the supplies of ethanol, n-propanol and other raw materials are maintained for the ink and printing industries.
The British Association of Print and Communication (BAPC), British Coatings Federation (BCF), British Printing Industries Federation (BBPIF), British Plastics Federation (BPF), European Flexographic Industry Association (EFIA), Graphics and Print Media Alliance, Independent Print Industries Association (IPIA), The Packaging Federation, Printing Industry Confederation and Two Sides, are all united in concern over the supply chain.
Ethanol and n-propanol are among the materials that are essential for print companies to fulfil their role in producing food and other essential packaging. As things stand, members are reporting that issues will come to a head within a matter of weeks, not least because of increased demand for food and other products, and hence increased packaging demand.
Printing ink manufacturers across Europe are also reporting reduced availability of ethanol and n-propanol. These are key inputs into the production of printed packaging inks and other materials, like varnishes, which, in turn, are vital in the production of consumer product packaging.
The use of these inks and packaging materials helps ensure food and pharmaceutical products, among others, reach the consumer in the best and most usable condition: they allow the packaging to inform consumers about a product's contents, how they should be used and, critically, maximise product condition and shelf life.
Tom Bowtell, BCF CEO, said 'In the past few days, our members have reported that prices for ethanol and n-propanol have risen by up to 350% since last week, adding thousands of pounds a week in additional material costs. There are greater concerns that supplies will dry up completely in future.
'BCF has already been in touch with officials at BEIS to make them aware of members' concerns and how these shortages of supply may affect the availability of food packaging and packaging in other critical areas, like pharmaceutical products.'
Availability issues are arising because ethanol, along with other industrial alcohol solvents like n-propanol, is used in the production of disinfectants and sanitary products such as hand gels. With the obvious increased demands for sanitary, medical and pharmaceutical products as a response to COVID-19, resources are increasingly being diverted into this area, at the expense of other sectors and products. There are even concerns some countries are considering introducing a restriction of ethanol, limiting supplies exclusively for health/pharmaceutical purposes.
Sun Chemical is one such supplier to have noted this issue, and is bringing in a surcharge on solvent liquid inks as a result. Meanwhile, the world's largest brewer, AB InBev, has converted surplus alcohol from production of no-alcohol beers into 50,000 litres of ready-to-use disinfectant to donate to hospitals across Europe, and created 26,000 bottles of hand sanitiser.
EFIA's Debbie Waldron-Hoines commented, 'While it is understandable measures are being taken to ensure a robust response to the COVID-19 outbreak, we also need to make sure that the baby is not thrown out with the bathwater. Ethanol is a vital raw material for printing inks used for flexible food packaging, a vital part of the food supply chain. We urge the UK Government, and governments across Europe, to take action to ensure supplies of essential raw materials continue to be made available for the purposes of essential packaging manufacturing.'
Trade bodies and industry associations have tasked governments around the world to make protecting the print industry a priority action; read more here
Find out what packaging and printing supply chains are doing to reassure customers regarding business continuity 
Whitmar Publications, the publisher of Digital Labels & Packaging, has launched an online portal to provide the print industry with up-to-date information on the global coronavirus (COVID-19) outbreak and the how the industry is responding; access the hub here