Printing United to return bigger and better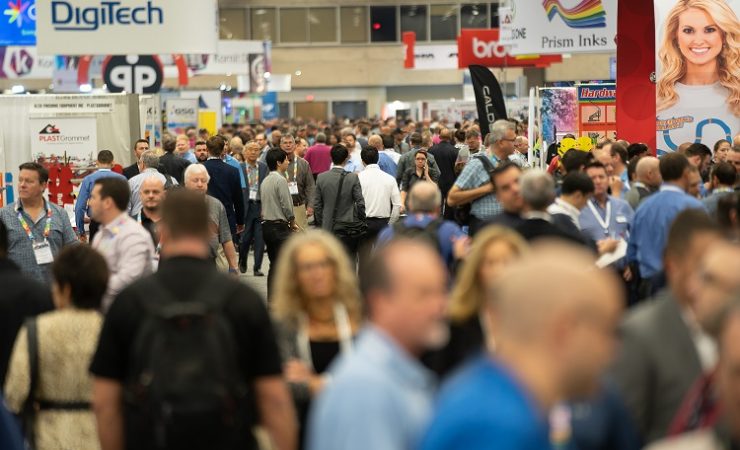 The second edition of Printing United is set to top one million square feet of show floor space
The second edition of Printing United is set to top one million square feet – more than 92,000sqm – of show floor space, having already surpassed the total square feet sold in 2019.
Printing United is a new show format that combines all print industry verticals together under one roof, from signage and wide format, to direct-to-object/garment, and labels and packaging. The main aim of bringing a diverse audience of suppliers and attendees together at one event is to foster collaboration throughout the print industry. This provides numerous opportunities for collaboration between OEMs, suppliers, printers, media, analysts, and more, with exploring business development opportunities together intended to ensure, 'long-term growth and success for the entire print industry,' according to SGIA, which organises Printing United.
Printing United debuted in 2019 in Dallas, Texas. Printing United 2020 is set for the Georgia World Congress Center in Atlanta across 21-23 October. The show floor will cover all areas of print, from commercial to industrial, packaging to apparel and digital textiles, to mailing and fulfilment. Printing United 2020 will feature new experiences, including the Apparel Zone, Digital Textile Zone, Mailing and Fulfillment Center, and special, dedicated Community Receptions.
Mark J. Subers, president, exhibitions and events at SGIA/NAPCO Media, commented, 'We knew that something special was born at Printing United last October when we haven't seen a bit of slowdown by the community in the desire to be a part of this year's upcoming event in Atlanta. It is still early in 2020 and the show floor has already surpassed our space in 2019 [720,000sqft gross].
'We are committed to delivering the best possible experience for the entire industry and are excited for what's to come.'
Printing United has already confirmed its event calendar up to 2026, alternating between Florida, Nevada and Georgia