Printers prepare for digital flexpack revolution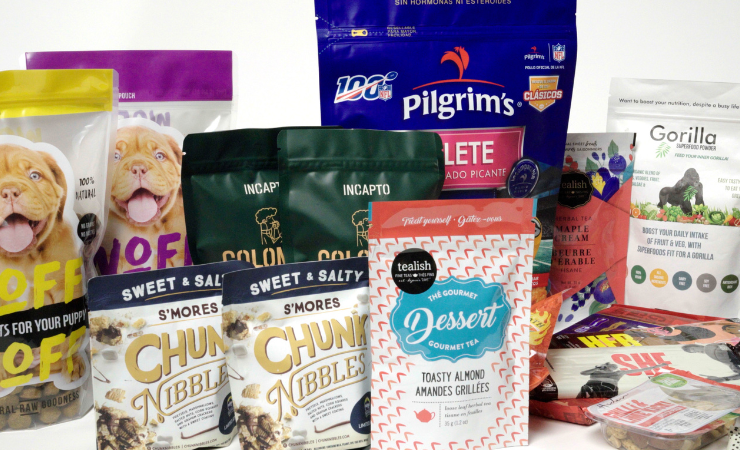 HP Indigo is targeting greater productivity, such as with the 200K digital press for flexible packaging
Spain-based converter Enplater and the globally-located ePac flexible Packaging have gone on record to state their aspirations for digital flexible packaging, have successfully completed beta trials of the HP Indigo 200K.
Launched earlier this year, the 200K digital press is the latest addition to HP Indigo's digital flexible packaging press portfolio. Whilst other presses in the HP Indigo portfoio can and hve been used to manufacture flexibe packaging over the years, the company's dedicated press platform for digitally printing flexible packaging extends back over a decade with the launch of the HP Indigo 20000 at drupa 2012. Since then, the press has been refined and honed, early adopters have built business models around its capabilities and more of the market has adoopted this platform to serve the flexible packaging market with digital options. In early 2020, the HP Indigo 25K took the platform and upgraded it with two white ink stations a frame expansion from 729mm to 737mm to enable hgher productivity.
The HP Indigo 200K now looks to take more of the flexible packaging market digital through specific productivity enhancements. Based on the HP Indigo 100K sheet-fed commercial press, this press can print at a maximum speed of 56m/min when running in three-colour enhanced productivity mode and at a width of 760mm. This equates to a 30% uplift in speed when compared to the company's previous generation of presses and up to a 45% increase in productivity.
One of those to have trialled the HP Indigo 200K out in the field is Enplater, whose chief operating officer, Marti Alaball, said, 'We were impressed to see that software and hardware improvements across the board have made a dramatic difference in the productivity and performance of the new press. We look forward to producing great work with it.'
Carl Joachim, chief marketing officer (CMO) at fellow beta customer ePac Flexible Packaging, added, 'The flexible packaging market is changing and brands of all sizes are discovering the benefits of digital print. Today, ePac serves thousands of customers across the globe enabling them to go to market faster and more sustainably with great packaging. We offer an unlimited number of SKUs with low minimum order: it's a new ballgame.'
A further beta customer has been Sirane in the UK. Commenting previously, the company's ommercial and business development director, Peter Ralten, said, 'We have been looking into digital print for a while now, realising it is where the future lies. The HP Indigo 200K digital press, with its incredible increase in productivity, opens new business opportunities for us.
'Digital printing isn't just about short runs. If a company wanted 100,000 stand-up pouches or more with 100,000 different, unique designs, then digital printing makes that possible, which opens up exciting possibilities. But at the same time, short-runs are a key feature of the digital press, and again will offer our customers a service which we are not currently able to offer.'
Digital Labels & Packaging continues to monitor and report on digital's development across the entire packaging value chain, as well as specific verticals such as this coverage of the impact on flexible packaging from earlier this year