Digital packaging returns at Printing United 2023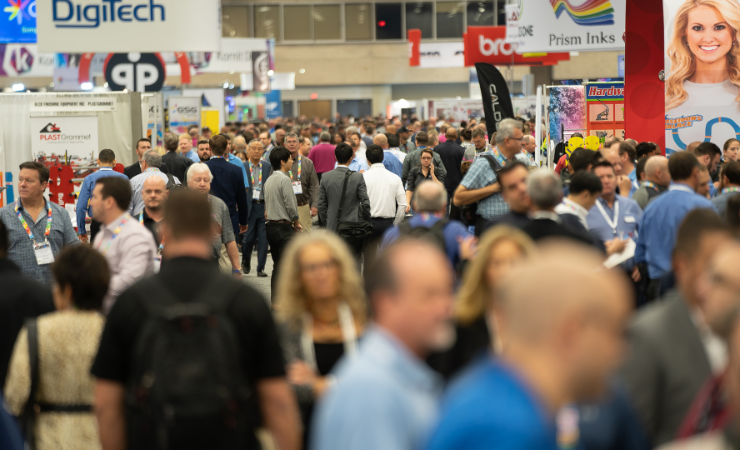 This year's Printing United Expo will take place at the Georgia World Congress Centre in Atlanta, Georgia on 18-20 October
Packaging is to have an expanded focus on the show floor at Printing United 2023, with digital having a notable presence at the expo taking place in Atlanta, Georgia later this year.
As a print industry expo that unites all areas of print under one roof to showcase each's potential, as well as the potential of convergence and cross-industry collaboration, packaging has had a growing presence at Printing United since the event debuted in 2019. 2022's post-Covid bounce back edition saw this realised in the iron, with an increased number of labels and packaging OEMs and dealers participating. With registration for this year's Printing United Expo now open, the organisers have released further details of those exhibiting.
Digital label printing and converting will be represented by the likes of Afinia Label, Colordyne Technologies, Durst, Epson, Fujifilm, Heidelberg, HP Indigo, PCMC and Screen.
In the case of flexible packaging, Fujifilm, HP Indigo and Screen are notable names from the digital printing ecosystem. Each are pushing the industrialisation of digital flexible packaging, as witnessed at interpack 2023 earlier this year and reported in detail in issue 3 (May/June) 2023 of Digital Labels & Packaging. Kodak, PCMC and SEI Laser are further exhibitors of interest.
Those featuring digital folding carton technology are to include Fujifilm, HP Indigo, Kodak, Komori, Landa, Ricoh and Xeikon. Duplo, Kama, Koenig & Bauer, Kurz, Scodix and Zünd are exhibiting also.
These three areas of the packaging market have been identified by the show organiser, Printing United Alliance, as being worthy of an 'Opportunity Pocket Guide'. These guides detail each segment's opportunity, the market size, types of products, key markets, entry criteria, best practices and relevant exhibitors to visit at the show. Download the respective guides for digital label printing here, flexible packaging here and folding cartons here.
Other packaging markets and products will be presented too – for corrugated, direct-to-shape, etc – with the likes of Agfa, Amica Systems, EFI, eProductivity Software and Inkcups all having a booth at Printing United Expo 2023, which takes place 18-20 October at Georgia World Congress Center in Atlanta.
For more details on this expo and other upcoming relevant shows and gatherings, check out the 'Events' section of www.dlpmag.com