WTTB partners with Tony's Chocolonely on customised wrappers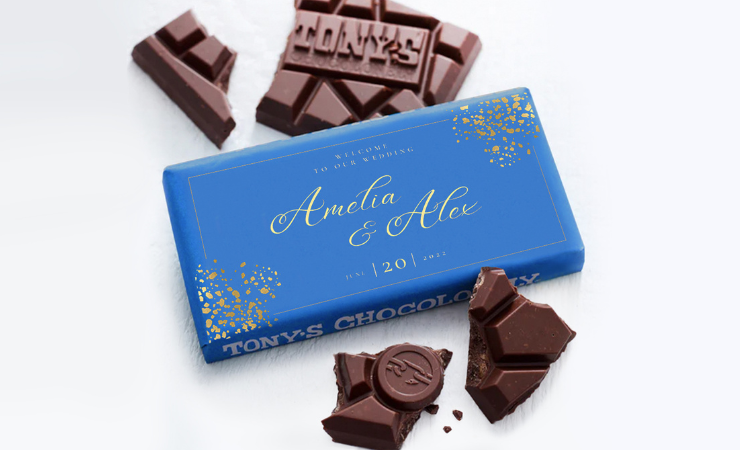 Tony's Chocolonely has built its reputation by ensuring that its products are ethically sourced
WTTB has joined forces with ethical chocolate producer Tony's Chocolonely to offer customers a range of chocolate bars with the added bonus of being able to customise the wrappers.
The deal includes a special bespoke sleeve that will fit over the company's advent calendar, for anyone who wants to create a personalised gift. The new products from Tony's are the latest addition to WTTB's range and will be available in a variety of flavours, covering everything from milk chocolate salted caramel to dark milk chocolate pretzel toffee.
The company ensures that all of its cocoa is sustainably and ethically sourced and it is part of the company's mission to support farmers and make its actions the norm in chocolate making.
Managing director of WTTB Louise Stephenson said, 'We are constantly adding to our offering of personalised gifts which are perfect to celebrate a special occasion, as a staff reward or for a company which really wants to make an impact. These bars are a really cost effective way of creating brand awareness, allowing individuals and companies to create their own wrapper which will be a great talking point. As well as being delicious chocolate, Tony's Chocolonely has so much to recommend it and it will a great addition to our existing range of merchandise.'