Hybrid Software turns 10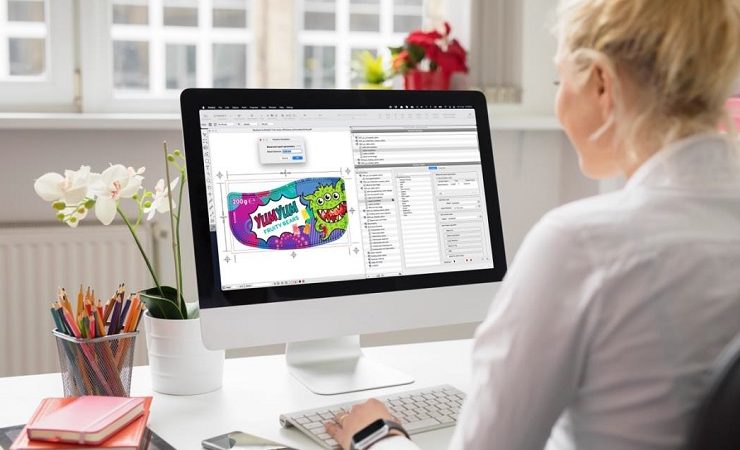 The US patent covers 'Methods and systems for indicating and replacing missing element(s) in print job files prior to printing'
Hybrid Software has marked its 10th anniversary as a global business, with 'another decade of exceptional innovation' ahead of the company.
The company's original focus was order lifecycle management based on MIS and web-to-print (W2P) integration. Two years later, the company pivoted with the launch of Packz, an application with native PDF support, colour separation, trapping, screening, quality control, and much more. This is said to have made high-quality editing of packaging and labels accessible to small, medium and high production volume professionals. In 2013, the company also introduced Cloudflow, a modular production workflow suite for file processing, asset management, soft proofing and workflow automation.
Now owned by Global Graphics Group, this combination has created a leading enterprise software supplier for digital printing, as well as for traditional label and packaging market segments.
Guido Van der Schueren, chairman at Hybrid Software, said, '10 years ago, I realised that the packaging industry was looking for more customer-driven innovation, and I brought this DNA to Hybrid Software. We have always operated on the three pillars of pre-press automation, customer collaboration, and tight integration with customers' systems and processes.
'We know that this takes hard work and – even more significant – the loyalty and trust of our customers. Hybrid's biggest strength is our ability and willingness to listen to customers and act upon their feedback. Our successes would not be possible without them.'
He added, 'It's exciting how far we have come in just 10 years. The acquisition with Global Graphics is a continuation of our strategy for innovation. We hope, and expect, that this will bring another decade of exceptional innovation that truly serves our customers.'