On-demand printing delivers quantifiable benefits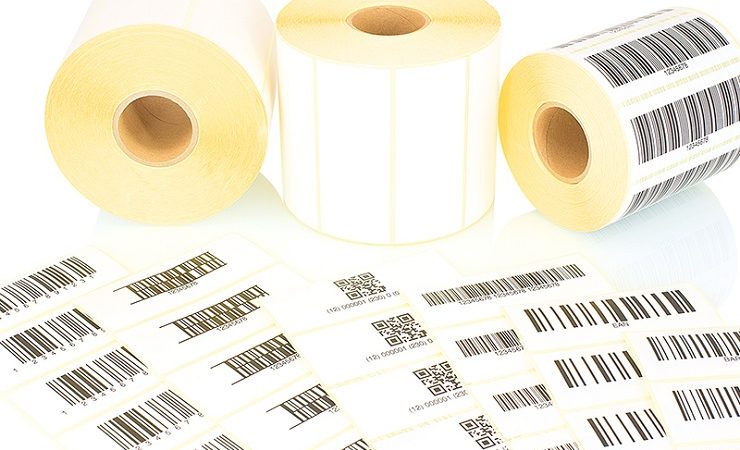 In a white paper prepared on behalf of Epson, Smithers has noted that if European businesses switched to using on-demand inkjet labelling, energy savings of 28.7 million kWh could be achieved each year
New research from independent print industry consultancy firm Smithers has revealed the extent to which on-demand inkjet labelling can save European businesses significant amounts of energy, reduce material and ink waste, and make labelling operations more efficient and sustainable.
In a white paper prepared on behalf of Epson, Smithers has noted that if European businesses switched to using on-demand inkjet labelling, energy savings of 28.7 million kWh could be achieved each year, the equivalent of lighting 95,960 homes and equal to a reduction of 6.7 million tonnes of carbon dioxide. This has been calculated based on the assumption that a traditional flexo label printer uses around 39kWh for every 1000sqm of labels printed. If that label has variable data printed using thermal transfer, the combined energy use is 41kWh per 1000sqm. Inkjet can use just 1% of that energy for the same square metres. As such, if the total addressable market for on-demand labels made the switch, this could save 28.7 million kWh a year, enough energy for over nine million miles in an electric vehicle or lighting 95,960 homes for a year.
On-demand inkjet printing could also eliminate 180 million sqm of label waste, the equivalent area covering 25,264 football (soccer) pitches. Smithers estimates that up to 11% of label materials are wasted from labelstock to final application. This can be as a result of start up and make-ready, or the result of print errors. Smithers calculates that if the market made the switch to inkjet, material savings per year could amount to 180 million square metres, the equivalent of 25,264 football pitches.
Ink waste could also be cut by an estimated 619 tonnes, the equivalent weight of 41 double decker buses. Specifically, there are significant reduction waste materials when using inkjet printing vs thermal transfer printing. One of the key sustainability challenges in thermal transfer printing is ribbon usage. For every square metre of label printed, a significant amount of ribbon is also used regardless of the ink coverage. This can only be used once and cannot easily recycled. If the thermal transfer process is used to generate two or more colours, then two more ribbons will need to be used further adding to the amount of ribbon used. Smithers added that the disposal of the ribbon is often not considered as part of brand's overall sustainability footprint. However, if all current thermal transfer printing for labels were to switch to inkjet the 'savings could be significant'. If businesses made the switch to inkjet on-demand label printing, savings of 109 million square metres of ribbons (15,333 football pitches) and 619 tonnes of ink (41 buses) could be achieved.
Smithers undertook research to compare and evaluate the sustainability of different print processes and how they can be deployed by brands to help achieve their sustainability goals. It analysed businesses using a range of commercial, thermal transfer and in-house colour inkjet printing processes, and calculated the sustainability impact from labelstock to application across five key categories: energy, waste, consumables, storage and transportation, and release liner.
Smithers concluded that using inkjet to print labels in-house could have not only 'major' commercial and operational benefits, but also demonstrable environmental benefits including significant reductions in energy, waste, and consumables, which could help companies meet the UN's sustainable development goals, including SDG 7 Affordable and Clean Energy, SDG 8 Decent Work and Economic Growth, SDG 9 Industry Innovation and Infrastructure, and SDG12 Responsible Consumption and Production.
Ciaran Little, vice president, Information division at Smithers, commented, 'The label printing market is undergoing significant change as businesses look to leverage new digital technologies and respond to growing consumer demand for personalisation and just in time delivery. As a result, the digital label printing market is growing rapidly at the expense of analogue printing processes. Brands are increasingly aware of the benefits of an inhouse label printing solution for improving speed, flexibility and quality while decreasing waste, obsolescence and delays.
'On-demand inkjet colour label printing is often now the most sustainable and operationally efficient choice. It eliminates the traditional problems of thermal overprinting with no more delays, disruption, waste or inconvenience. No more pre-printed label inventory, production downtime, lost orders, or late shipments. It also improves visual identification, efficiency, and flexibility.
Frank Maeder, head of product marketing at Epson, said, 'Labels are a business-critical consideration for brands in a wide range of sectors. Selecting the right label printing process can provide significant commercial advantages in terms of speed to market, flexibility, and quality all of which can positively improve the customer experience and drive sales. Now, more and more brands are switching to inhouse inkjet on-demand colour label printing as this can make a significant contribution to achieving a company's sustainability goals as well as improving its business operations.
'Selecting on-demand inkjet label printing can significantly reduce overall energy consumption, minimise waste through reduced scrap and obsolescence and reduce consumable use, in particular ribbon from thermal transfer but also ink. Optimising supply chains and future innovations in release liners as well as the growing adoption of recycling of ink cartridges can further enhance the sustainability benefits of switching to inhouse inkjet.'
The white paper can be downloaded here.
The annual Digital Labels & Packaging Inkjet Buyer's Guide will be published alongside the July/August 2021 issue of the magazine; register here to receive both, for free