ePac lands in Australia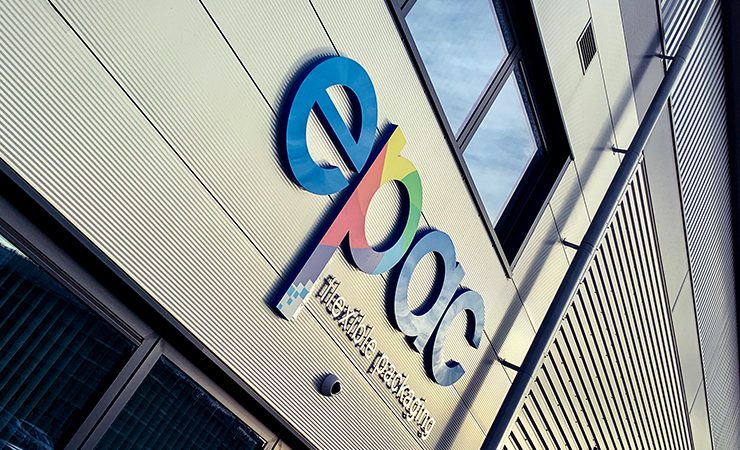 ePac is using digital printing to disrupt the flexible packaging market, globally
ePac Flexible Packaging is set to further its global digital flexible packaging footprint with the commencement of operations in Australia.
ePac Flexible Packaging is regarded as a disruptor business in the market for printed flexible packaging, having launched in the US in spring 2016 with a business model based on the supply of short runs of digitally printed flexible packaging, aiming to capitalise on nascent demand from smaller brands and businesses not best served by existing flexible packaging supply chains where MOQs were particularly prohibitive. This is centered on HP Indigo's 20000/25K platform, and associated finishing and converting equipment.
Since then, the company has gone on to build a global network of sites, across North America and into Europe and Asia, and more recently Africa. It has recently recruited Amcor as an investor, and entered into partnership agreements with the likes of Scantrust to provide connected packaging for brands of all sizes through ePacConnect.
In 2020, the company reported 'explosive growth' over the prior year, doubling in both sales volume and employees. ePac Flexible Packaging is predicting to replicate the rapid growth it has seen since being found in spring 2016 over the next five years.
This will be aided by additional manufacturing facilities, such as the one in Victoria, Australia, where it is currently recruiting a production manager, pre-press coordinator, production planner and various other roles at the site.
Back in 2019 with the launch of its activities in Indonesia, ePac Holdings Asia Pacific, located in Singapore, was noted as responsible for managing the company's expansion into the Asia-Pacific region, with Indonesia to be followed by additional operations in Southeast Asia and Australia/New Zealand.