ePac to replicate growth going forward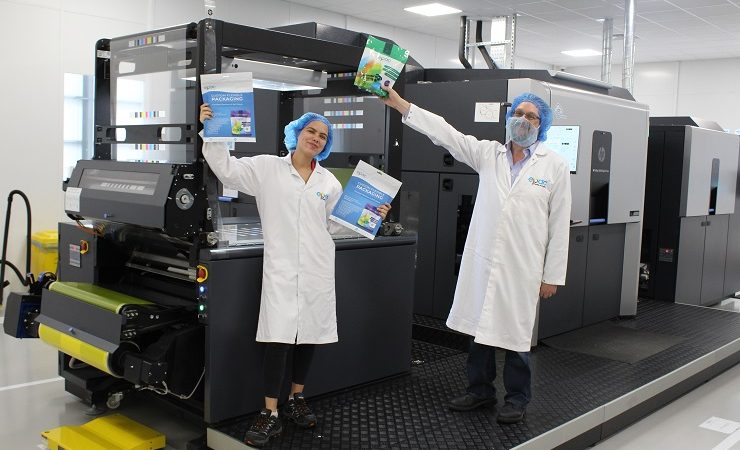 Daiana Bogdan (left) and Martin Pugh (right) celebrate ePac UK's site in Silverstone being awarded certification for the BRC Global Standard for Packaging Material
ePac Flexible Packaging is predicted to replicate the rapid growth it has seen since being found in spring 2016 over the next five years.
This proclamation has been made by Jack Knott, the digital flexible packaging disruptor's CEO, who said, 'The digitisation of ePac's business model will drive a world class customer experience, the power of serialised printing and blockchain technology will allow direct B2C communications on an individual basis, and with this growth ePac will continue the optimisation of the competitive cost structure.'
The business was founded in May 2016 in Madison, Wisconsin, using new digital printing technologies to primarily focus on the growth of small to medium brands. This is based on HP Indigo's LEP process, its 20000/25K digital press platform, and associated converting equipment. Over the past five years, ePac has used this technology and its go-to-market strategy to achieve growth at a compound annual growth rate (CAGR) of 80%. The company now operates 20 facilities globally with a capacity of around $500,000,000 and serves over 5000 customers.
Since it was founded, the average order size across the ePac business has stayed constant at less than 10,000 linear feet, however the company today regularly handles runs exceeding 100,000 linear feet per SKU across its global virtual network.
Mr Knott stated, 'ePac will continue to replicate at a similar 80% CAGR globally.'