MCC to integrate Hexagon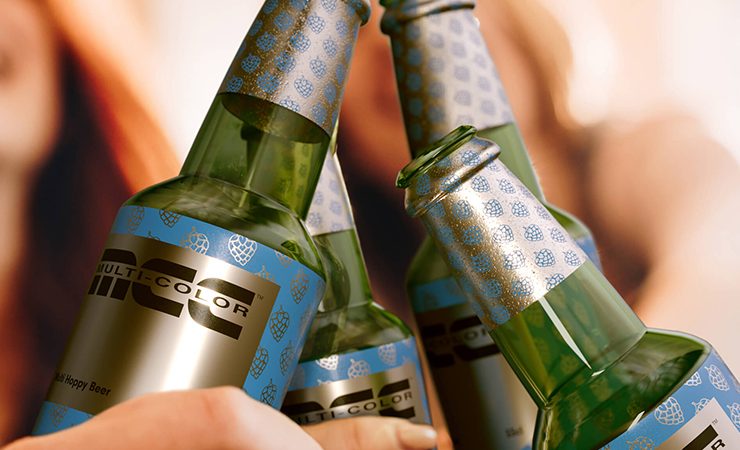 The beverage market is one of the core markets that MCC serves
Multi-Color Corporation (MCC) has entered into a binding sales and purchase agreement to acquire 100% of the shares in Hexagon Holdings.
Hexagon is the holding company for a number of specialist narrow web label converters in Australia and New Zealand. Hexagon subsidiaries operate from eight manufacturing sites including in Adelaide, Auckland, Brisbane, Christchurch and Sydney, employing 510 staff. Hexagon companies have established strong positions in New Zealand and are enjoying high-growth in Australia.
The acquisition includes Hexagon subsidiaries Hally Labels, Label Partners, Adhesif Labels, Kiwi Labels and Rapid Labels.
MCC CEO Nigel Vinecombe said, 'Bringing these companies together creates an impressive Australasian network and clear market leadership in the region. We are delighted to be welcoming Hexagon's staff, clients and suppliers to the MCC family.'
MCC's enlarged Australasian group will be led by Daren Hudson, MCC president for Australia and New Zealand. Hexagon CEO Greg Howell will assist across an agreed transitional period.
Clark Perkins, chairman, Hexagon Holdings, said, 'We are proud to have established Hexagon and built its operations over the past eight years to be the leading manufacturer of self-adhesive labels in Australasia. The MCC and Hexagon businesses are highly complementary, and we can see many opportunities for the combined business in the Australian and New Zealand markets. Today's announcement is the culmination of the efforts of all of our employees throughout our ownership and we are deeply grateful for their efforts.'
Based in Cincinnati, Ohio, MCC is a specialist global label manufacturer, serving a number of the world's most prominent brands including leading producers of home and personal care, wine and spirits, food and beverage, healthcare and speciality consumer products. MCC serves national and international brand owners in North, Central and South America, Europe, Africa, China, Southeast Asia, Australia and New Zealand with a comprehensive range of the latest technologies used to produce a variety of label types.
Digital is a growing part of MCC's proposition, as Rachel Tzirin detailed in a recent Q&A with Digital Labels & Packaging editor David Pittman, and which you can read here.
MCC Label has also recently joined the Digital Labels & Packaging Industry Group, a network of printers and converters at the forefront of digital package printing. Email Chloe Ward for further information at chloe.w@whitmar.co.uk.