GM turns 40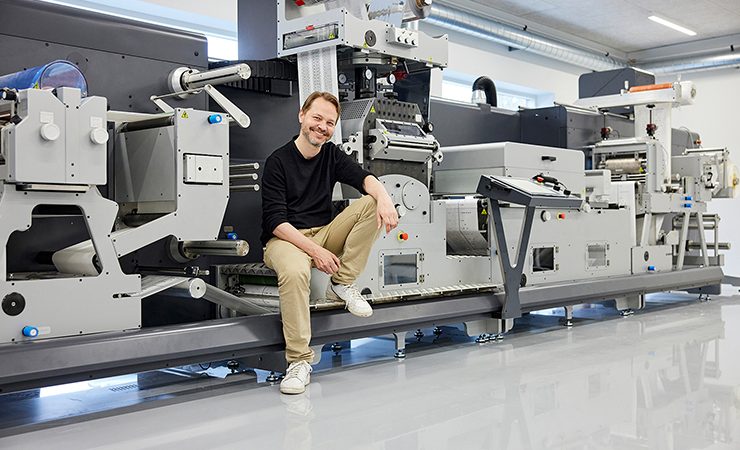 GM is currently led by CEO Uffe Nielsen, who took over in 2017 when his parents, Erik and Randi Nielsen, retired
Denmark-based converting equipment manufacturer Grafisk Maskinfabrik (GM) has turned 40, marking another major milestone in the history of the company.
The company was founded by the Nielsen family in 1981, turning 40 on 1 May, 2021. GM remains a family-owned business and has experienced particularly rapid growth over the past few years.
This led GM to move into a new 9000sqm factory in Birkerød, just north of Copenhagen, in 2020, which more than doubled the company's capacity. Logistics, warehousing, and production have been set up following the principles of lean manufacturing, with a new showroom to welcome customers face-to-face or via virtual remote demos.
With more than 6000 machines in operation worldwide, GM has offices in the US, Latin America and the UK, along with a network of agents and a large team of global engineers.
The company is currently led by CEO Uffe Nielsen, who took over in 2017 when his parents, Erik and Randi Nielsen, retired. He commented, 'It is a great achievement to reach 40 years in business and I'm pleased to say that GM is stronger than ever.
'We have come a long way since my father started out making electronic systems at home on the kitchen table, but in many ways, our journey still lies ahead of us. Having consolidated our old workshops into a state-of-the-art factory and showroom, we are now ready to embark on the next chapter.'
Mr Nielsen continued, 'With our strong focus on converting machinery for digital label and packaging printing, both for OEMs and under our own GM brand, we are well placed to further build on our success as that market is accelerating. We are also expanding on the work we are doing with the scientific community in solar cells – another exciting string to our bow – so the future is looking very bright.
'I would also like to take this opportunity to thank all our valued business partners for putting their trust in us and in our products, and for sharing this great journey with us. We could not have done this alone.'