CS Labels makes further investments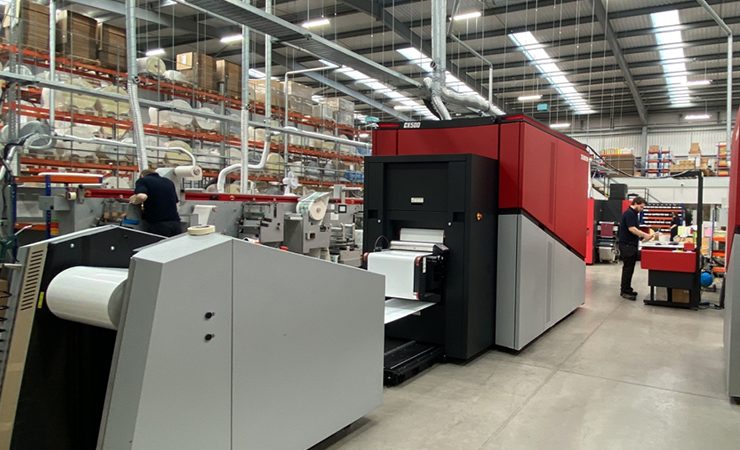 The UK-based manufacturer has now installed its seventh operational Xeikon digital press
CS Labels has completed the installation of yet another Xeikon CX500 digital printing press to support a huge increase in customer demand, and to provide additional capacity.
The new press also supports the converter's growing presence in flexible packaging through CS Pouches, whilst allowing the migration of self-adhesive work to a more cost-effective platform.
The new press is the UK-based manufacturer's seventh operational Xeikon press, complementing a large technology suite of finishers, rewinders and pouch conversion lines.  
CS Labels managing director Simon Smith commented, 'The additional press will allow us to deliver faster, more cost-effective products to both our label and flexible pouch customers. 
'Digital print has never been more important than it is now. Giving the ability to adapt to fast changes in every market is the exact reason why digital is the perfect solution.'
Additional investments have also been implemented, including the installation of a new GM DC350, accessorised with some of the latest technology to support more 500mm-wide runs, as well as air dryers to support food-safe spot varnishes for the CS Pouches range.
In 2020, CS successfully completed trials on a new Xeikon inkjet press, with plans for further upgrades on the inkjet engine to be announced further into 2021. Extensive plans are in place for additional projects and new technologies to support the business' growth, with 2021 anticipated to be, 'a real acceleration point.'
Mr Smith added, 'We have more skilled personnel than we had a year ago to support this and the horizon is incredibly exciting for us.'