Pandemic gives rise to VDP explosion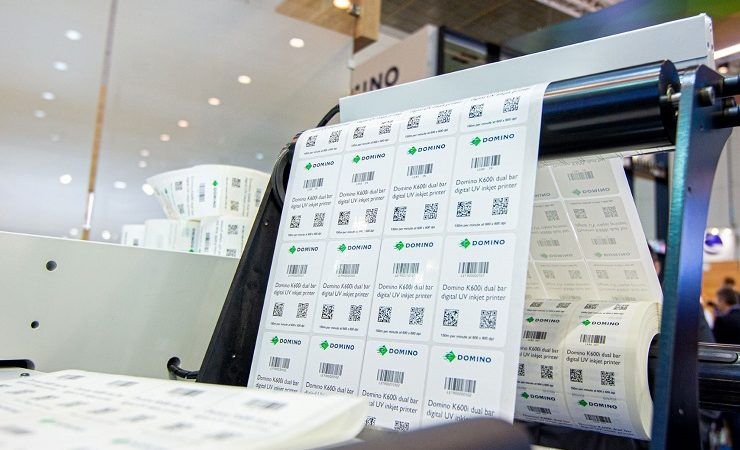 Domino's K600i is a monochrome UV inkjet printer, available in seven different print widths and two print bar confgurations
Variable data printing (VDP) has boomed during the recent coronavirus crisis, and is likely to continue to remain in demand once the world enters a post-pandemic phase, according to inkjet digital printing specialist Domino.
Large areas of the print industry have suffered as a result of lockdowns, restrictions on movements and socialising, and the closure of retail and hospitality environments, which have severely reduced demand. Conversely, many involved in labels and packaging have gained ground as a result of forced and accelerated changing consumers behaviour, such as the move from beer in barrels and kegs for hospitality settings, to labelled bottles and cans for at-home consumption.
A further consequence has been a sharp increase in the amount of variable data that has been required to be printed, with Domino detailing how some of its customers have seen a surge in demand for VDP.
Jim Orford, K600i product manager at Domino Digital Printing Solutions, commented, 'Covid-19 has really accelerated the growth in e-commerce, a trend which is likely to remain after lockdown restrictions are lifted. Brand owners are also placing more emphasis on personalisation to engage with consumers through loyalty and promotional programmes, and to track their products through the supply chain.
'This has resulted in some of our label and packaging converter customers reporting a 40-50% increase in the demand for variable data printed labels during the pandemic.'
Domino's K600i is a monochrome UV inkjet printer, available in seven different print widths from 108mm up to 782mm. It can be specified in either single or high-speed dual print bar configurations, printing at 75m/min with a 600 x 600dpi resolution with optimum print density, or 150m/min in dual print bar configuration. K600i modules can be retrofitted onto most conventional printing presses and finishing lines.
Philip Easton, director at Domino Digital Printing Solutions, said, 'We now have approaching 1000 global installations based on this sixth-generation inkjet technology. Our customers recognise that the K600i digital inkjet printer is simple to run and maintain, offering exceptional productivity and efficiency, enabling them to react to this VDP opportunity and providing profitable, efficient, on-time delivery to their brand owner customers.'