Trends and predictions for 2021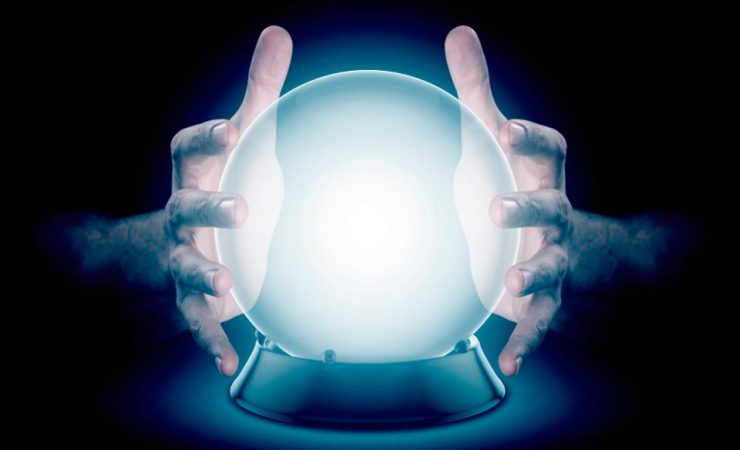 What could 2021 have in store for the digital label and package printing industry?
With 2020 having shown the ability of the digital printing supply chain to respond quickly and effectively to market demands, even in the face of a global health crisis, it is more important than ever to try and get a handle on what next year will bring. 
The digital label and package printing industry takes the time out from its collective hectic schedule to ponder what the next year, and beyond, might have in store.
---
Richard Knight, A B Graphic | David Richards, Amberley Labels | Paul Roscoe, Berkshire Labels | Aviv Ratzman, Compack | Simon Smith, CS Labels | Simon Cosh, Dantex | Ian Conetta, Delga | Philip Easton, Domino | Sabine Geldermann, drupa | Joe Riddett, Easyfairs | Alon Schnitzer, HP Indigo | Tony Lock, HP Indigo | Simon Wheeler, HP PageWide | Charles Henniker-Heaton, Kivo 3D | Lisa Milburn, Labelexpo | Reg Rudd, Links Labels & Tapes | Oscar Ibarra, Memjet | Ken Moir, NiceLabel | Adrian Brown, Olympus Print Group | Ford Bowers, Printing United Alliance | Barry Lewis, Reel Appeal | Warren Werbitt, Reel Motion Consulting | Georgy Cameron, Smithers | Steve Kirchof, SunDance | Sean Smyth, Whitmar Publications | David Ross, Xpress Labels | 
Read through the full article or click on a name above to jump to a specific entry, then use the navigation link to return to here
---
CEO
A B Graphic
It's inevitable that some industries and sectors will thrive, while others will decline; labels, however, seem to be faring better than many. I strongly believe that working from home is here to stay perhaps in hybrid form and there will also be a reduced importance on physical office space. I am not convinced that business travel and exhibitions will recover during 2021, and I do feel that Labelexpo and drupa look uncertain. What is clear, is that businesses, including ours, will have to adopt more and more digital solutions to sales and marketing.
Healthcare solutions have and will continue to increase: warning labels, hand sanitisers, drugs and vaccines labels. Automation will maintain to grow in importance as it has over the last few years. The growth of smaller online retailers will only continue to fuel the need for the short run digital offer and the growth of digital embellishment will allow this to grow.
People with more time at home (less commuting, lockdowns, leaving cities, etc) fuel more hobbies and domestic labelling. Increased online shopping creates a massive increase in the need for shipping labels. With less traffic through restaurants and bars, there is the potential of a decline in high-end wine and spirits labels in some markets. With new car purchases suppressed, there is a reduced requirement for durable labels and likewise with the aviation sector with less bag tags.
Shelf appeal will continue to motivate brands as more and more goods are sold in supermarkets, being one of the few shops that remain open in full lockdown. Growth in Amazon-style shopping will fuel logistic style label needs, and therefore the need for efficiencies in this type of label production will be of prime importance to label converters.
Managing director
Amberley Labels
The lockdown knock-on effect to retail was hard and fast, especially for printers like ourselves where a large amount of our labels are applied to products that end up in both high street and travel retail markets. But like our customers, we have invested in IT overnight and brought forward specific projects to deliver ease of access to our team, our products and our services. Investment in online ordering and order tracking, allows our customers to review their projects via our collaboration software, review specifications and sign off artwork anywhere in the world they may have to work, via Cloud-based access. All of our external sales teams are supported with wellbeing reviews and working environment assessments, our factory is Covid safe and the welfare of the team remains at the forefront of my mind.
It has been a difficult, testing and for many people tragic year but we can't and won't let another year take away the hard work, energy and commitment of the team here at Amberley Blandford.  On a final point, I have to offer a huge thanks to our parent company Coveris for its Health & Safety, HR and Covid-safe support via the nationwide Covid-team.
Managing director
Berkshire Labels
In the future, consumers will want a better experience, and better value from what they're searching for.
In print, we continue to project growth although growth will be harder to come by. We will need to grab more opportunities and say yes to more things, and make sure everything that comes in we grab with both hands. We will look to support and add value to these customers, and look to establish long-term relationships with those good-fitting businesses.
As in 2008/09, there could be a shift change for many businesses, and a new wave of start-ups. There have been more new businesses registered with Companies House in 2020 than in previous years. We will look to sniff these out, link up with them and align ourselves with these businesses, and follow some of these new brands through.
There are lots of exciting new opportunities on the horizon. While growth will be slower and opportunities will be harder to come by there are still lots of great people with great products wanting support from great suppliers.
There will also be further consolidation in the industry in 2021, particularly involving those that haven't invested as readily. We have a controlled and continued high-value investment plan that puts us in good stead and a confident position. For those that haven't invested and have held back, some may not have the drive to push forward for another 5-10 years, and may look to consolidate either as a group or under larger parent companies.
Founder and CEO
Compack
The web-to-pack industry is growing rapidly due to the fact that the e-commerce space is also seeing enormous growth and has become the preferred choice for many in light of the current global situation. This creates a demand for more packaging options and better unboxing experiences, which will see more packaging vendors capturing the market by launching their businesses online in order to supply these demands. The type of packaging vendors we will see entering web-to-pack will be folding carton and corrugated converters and web-to-print vendors who will use their experience and know-how in the digital space to enhance product offerings with packaging solutions. This will include more sustainable materials, less packaging waste, and more innovation to help brands connect with their audience. In addition to this, offline packaging converters will also be faced with strong competition in the digital world, which means that their focus will shift towards excellent service, speed, and delivery as this has become an expectation for many online consumers and brands.
Managing director
CS Labels
The one thing we can say with a considerable degree of certainty is that industry and business will never be the same. In many instances, Covid has accelerated changes in the market, which had already started even before anyone had heard of Wuhan. The demise of the high street, the move online, the move to relocate sourcing of products closer to the to the point of consumption, the move away from big brands to more local suppliers, and the move towards renewable energy, were all well entrenched before Covid arrived on our shores. Covid will accelerate these changes, and will have an impact on our lifestyles for many years to come. Sustainable travel, stay vacations, working from home, Zoom meetings, etc. will not disappear when Covid goes.
With AI likely to replace many manual jobs, and the switch away from a carbon economy to one increasingly based on renewable energy, will probably mean the biggest change in the economy since the Industrial revolution. Although the next 12-18 months will be incredibly difficult as we learn to live with the virus, many new opportunities will come to the front.
Print will have to deliver on Industry 4.0 if the industry is to remain strong. Digital will be at the forefront of this change, and the move from family-owned print companies to much larger companies driven by outside private equity companies will drive much of this change. As digital presses become ever-more faster and expensive, more and more businesses will merge to achieve economies of scale and maintain the financial clout to invest.
Business development manager, Pico range
Dantex
I am very proud of the way the Dantex team has reacted and managed our business responsibilities during this pandemic. The new environment created by Covid has further enhanced the capabilities of digital printing and I am certain digitally printed labels and packaging will continue to grow thanks to the perfect fit of this technology to quickly create and print highly appealing packaging.
Dantex has always been at the forefront of advanced technologies, with environmental considerations. This is particularly true of our PicoJet with its fast material changeover, reducing waste and its LED curing system reducing energy usage by 75% of conventional arc lamps. We are already seeing our PicoJet printing run lengths moving upscale, with customers reporting jobs at 27,000 linear metres and printing million labels at a time. Thanks to greater efficiencies and the competitive platform of operations, digital printing will continue to gain on jobs traditionally placed on standard flexo presses. Longer runs were always described as the next generation solution – Dantex PicoJet can offer the next generation solution today.
During 2021, Dantex will continue to introduce new solutions to our customers adding value to their products and helping them become more competitive.
Managing director
Degla Group
It has been a challenging summer for most. Within the Delga Group we have businesses within packaging, labels, public sector, private sector and commercial. At different times each sector has faced different challenges.
One area we have seen continuous growth is in packaging. Our primary USP at Delga Press is our ability to produce high-quality, short-run, multi-SKU printed packaging. With high street retail in decline, we have seen a growth in small artisan businesses offering an online presence. These companies require innovative solutions to gain product advantage. Our service offering has complemented their requirements.
The key to success for the next 12-18 months will be innovation and efficiency. Price and service are a given. As the economy struggles within recession, we will undoubtedly see price battles and unfortunately failed businesses. It is essential to us that we offer a solution that is competitive but more importantly innovative.
We are all having to work harder at present, but those that come through this pandemic will be the ones that work smarter.
Director, Digital Printing Solutions
Domino
We are all getting used to a different way of working. Even before Covid-19, high street retail was seeing a year-on-year decline as more purchases switched to online. Covid-19 has seen a step in growth again in online shopping and we have to believe that even when this dreadful virus becomes treatable, spending behaviour will not return to the way it was. Packaging is a key component to how a brand establishes its position, but if the consumer is no longer experiencing this in the retail outlet, the value of premium brand packaging becomes less important. Greater focus will be on other forms of promotion and one would assume online promotion will feature heavily. So our key theme is the pandemic will lead to less premium packaging and also focus on sustainability as the environment and well-being become more prominent.
The other theme is choice, as online retail easily facilitates it and therefore the trend to having shorter run lengths and more SKUs will continue and technologies able to embrace this, such as digital printing are well placed to support this.   
Director
drupa
The pandemic has underlined the need for digitalisation in many parts of life. This effects meetings as well as shows or presentations. The corona crisis is acting as a catalyst, driving companies to intensify their digital business models and competences. Many companies are thus enriching their communication with online formats – as is Messe Düsseldorf to continuously enlarge our services for our worldwide community. We offer an extended online service for our exhibitors and visitors on preview.drupa.com and turn drupa 2021 itself into a hybrid trade fair. This is important these days to counteract existing travel restrictions for example and to give the entire community the opportunity to be part of the event and stay in touch.
We're convinced that digital formats will never be able to replace live shows such as trade fairs entirely, but a combined, hybrid format will be the right way in the future to reach the biggest possible community on a global scale.
Head of sales, UK packaging portfolio
Easyfairs
Covid-19 has naturally had a huge impact on every business and of course this includes the trade show industry. I think what has been certain, in an otherwise uncertain time, is the overwhelming want and desire for face to face meetings and trade shows such as Packaging Innovations in Birmingham to continue. Whilst digital marketing and technology is a huge part of the way we all do business, a recent poll showed that over 85% of the packaging industry are keen to get back to meeting (safely) and it is our absolute top priority to facilitate that. Easyfairs have recently partnered with SGS who will ensure every aspect of our events are 'Covid-secure'.
So in conclusion, the future is bright for meetings and events, as face to face is simply human instinct. We will of course be continuing to offer as many routes to market for our customers as possible, which will no doubt see more digital offerings as well as our leading face to face events.
Global flexible packaging market development
HP Indigo
Many of the megatrends that we have witnessed in the label and packaging market over the last few years have been accelerated due to Covid-19.  In fact, we believe it has catapulted the industry by 2-3 years ahead of where it would have been otherwise in terms of digital adoption, especially in flexible packaging. 
Brands have had a stronger need for the agility and fast time to market that Indigo printing offers, and after Covid, they are unlikely to go back to the previous status quo. In this fast-changing environment many converters were asked to rush orders, so turnaround time has become more critical than ever. Together with the uncertainties in the economy and unknown effects of the pandemic, brands have also become much more sensitive to the total cost of packaging and have turned to on-demand shorter runs, reducing inventory, obsolescence and warehousing costs. The need for converters to quickly deliver multiple SKUs will require new levels of agility, versatility and automation. 
Labels and packaging will continue to grow, with segments such as food, beer, and pharma growing even faster than others.
The future winners will be those that are already starting to reimagine their factories and the way they operate. They will gradually adopt a digital first mindset. This will involve workflow automation, use of multiple presses for short, medium and long runs and of course, converting. We call this new model of operation for flexible packaging the 'Digital Pouch Factory'.  At HP Indigo, a similar concept for labels is being formulated.
With the stocking of shelves taking priority, sustainability moved to the back seat, however we believe sustainability will move back to be top-of-mind for the label and packaging industry. In the last few years, brands have initiated aggressive goals for printing that is forest positive, carbon neutral, and supportive of a circular economy, and for this reason they are increasingly evaluating and shifting to on-demand, digital production with HP Indigo for a more sustainable future.
Label and packaging sales manager, UK and Ireland
HP GSB
The worldwide 'megatrend' of production moving closer to the consumer is gathering pace.
This is driven by several factors: environmental, localism (local for local production), consumers wanting faster and faster delivery, the desire for personalisation, and companies/brands looking for more resilient supply chains post-Covid.
What this means for the UK digital label and packaging market is continued volume growth in the coming 12-18 months in my view. Converters and packaging manufacturers are seeing increased demand overall (some sectors of course are negatively affected) as brands are thinking about this new world and also specifically Brexit for the UK/EU.
One example is a beverage sector brand who until recently shipped their product in bulk, to one location in the EU, to be bottled/labelled/packaged and then distributed onward throughout the EU. It has now implemented a strategy to de-risk their supply chain by setting up multiple centres to bottle and label products, all with ultra-local production.
Whilst I will probably not see Star Trek type replicators in every home in my lifetime, production closer to the consumer is real and its coming.
My advice to digital label and packaging companies is to plan now and prepare for a bright future.
General manager, EMEA
HP PageWide
The implications of the pandemic will be long-standing, in some ways predicable and in others not. Overall, we will likely see a continuation of digital migration in our key markets of commercial printing and publishing and we are gearing up for growth.
The current climate has given us the opportunity to deliver more personalisation, more local production, shorter runs and we're seeing digital really coming in to its own. As an overall statement the pandemic has been a disruptive and challenged a lot of preconceptions. I think our customers who are inherently digital and forward thinking are well placed to benefit from the disruption.
It's an interesting time for the industry right now, we're seeing an acceleration of the existing trends; more personalisation, more local production, shorter runs and more digital printing. These have been expedited where the need existed so I think we could see some positive change come from this time we're all in.
We've been working hard on ensuring that our technology meets the changing needs of the industry. Our HP PageWide Industrial solutions are not only compatible with digital printing; they also help businesses boost profitability and gain operational agility. Our solutions also extend to our inks. An example is our Brilliant Ink on the HP PageWide Web Press T250 HD, which offers our customers unprecedented image detail with smooth skin tones and incredible shadow detail, more vivid colour gamut and uncompromising colour quality.
Additionally, our print fleet is supported by a service team backed up with world class remote tooling and systems. This has allowed us to keep service levels up during periods of lockdown.  The key requirement is to make plans to increase the levels of support and focus on our customers and to ensure these plans can be resilient and flexible as future, unforeseen, external factors will need to be accommodated. For me this is the meaning of the over-used expression 'new normal'.
CEO
Kivo 3D
A major change in the coming months will be trade shows. We will definitely see more virtual events. Exhibiting at trade shows is expensive. Covid has led to last-minute cancellations. Travel restrictions and social distancing rules make it difficult for organisers, exhibitors and attendees. Budgets have been slashed so virtual is the way forward.
The secret of a good virtual event is to closely mimic the actual experience. New product launches, documentation, demonstrations, show offers and contact with the sales team.
However, costs need to be kept down. Virtual (VR) and augmented reality (AR) solutions are potential routes but are beyond the budget of many exhibitors.
We started offering simple and affordable web-based solutions for a virtual show. At the very first show, visitor numbers on the first day matched the previous year's live event. By not being restricted to an event only lasting 3 or 4 days (we kept it open for two months), and by opening it to a wider audience, numbers have well exceeded normal visitor figures.
We have also seen a demand for virtual rooms for smaller events. This month we produced 'breakout rooms' for two European Commission virtual events that would otherwise have been cancelled. Upcoming projects include virtual showrooms and demo centres.
Lisa Milburn
Managing director
Labelexpo Global Series
This year has been a great opportunity for the industry to improve its training skills and knowledge and get ready to respond to future growth opportunities post Covid-19. We've seen digital learning really take off, and we envisage this appetite for knowledge will stay and be reflected at face-to-face shows. We hosted an extremely successful Virtual Label Summit and we continue to host popular virtual master classes and open discussions online with manufacturers and suppliers.
All these endeavours have helped keep the industry connected outside our live shows and are helping build momentum for 2021 and beyond. We are going to see much more of this sort of digital content aligned with our live shows in future – and, I am sure, also in the wider print trade show community.
Chairman
Links Labels & Tapes
We believe the next 12-18 months will be a relatively nervous time for businesses and staff, particularly those staff that cannot work from home. Everyone has to rely on the sensibility of their fellow workers through a pandemic that is going to be with us for the foreseeable future. Thankfully for us the label market has remained quite buoyant throughout due to the increased demand for sanitising and homecare products offsetting the drop in demand for drinks-related labels. Food labels saw a significant increase in the short term due to panic buying but soon levelled out.
Looking forward, through the next 12 months and beyond, it is our opinion demand for labels will continue to grow but will move more towards shorter runs therefore driving businesses towards more digital and less flexographic printing.
Senior director, global marketing communications and product marketing
Memjet
2020 has been a year like no other. While it is challenging to measure this crisis' economic impact, it is clear that the pandemic has set the foundation for permanent transformation in the global label and package print markets. At the same time, purpose has become a central pillar for all stakeholders in the value chain.
Unlike other print markets, demand for packaging and labelling has remained steady during the pandemic and even grown in some segments. While demand for labels and packaging remains high, global economies are still fragile, resulting in smaller print runs for the foreseeable future and an enhanced requirement for efficiencies in businesses' entire supply chain. 
The shift to digital printing will accelerate at an even faster rate in the months ahead, increasing the demand for affordable and efficient digital inkjet printers and presses into multiple markets and applications. Memjet and its OEM partners are poised to meet that demand. We have launched new packaging and labelling solutions with partners like Colordyne Technologies, MGI, Shield, AstroNova Product Identification, Coaso, Varioprinting, and others underway. 
In 2021, the market will see additional Powered by Memjet label and package printers in multiple segments, including corrugated packaging and flexible packaging. These printing solutions are priced competitively and will deliver the speed, ease of use, overall productivity, total-cost-of-ownership, and beautiful precision providers, and brand owners need to meet the market demands during the pandemic – and whatever comes next.
Vice president
NiceLabel
For me, one of the biggest trends to impact the labelling market in 2021 is the move to convergence. Organisations are increasingly looking for integrated solutions for everything from artwork management to factory labelling and direct marking. Artwork management systems that deal with pre-printed packaging that often has content on it. That content is typically the same content that the label management system uses for factory labelling, so it is likely that the two will integrate over time. More users also want to use one system for traditional thermal printing and for direct marking. This convergence is supported by the ongoing rollout of centralised label management systems that are able to interface with a wide range of devices performing a wide range of different functions. 
Label management systems will also integrate with vision management systems as well as product lifecycle management systems, which are typically a rich source of data.
Data services are likely to also see a significant growth across the labelling industry. The move to online remote labelling is helping generate more data and that will help provide actionable intelligence to many businesses. Printer manufacturers, for instance, will be able to tap into much more insight on how their printers are performing. Labelling system vendors will be better able to understand what features their customers are using and which they are not.
The move to Cloud-based labelling has continued to accelerate during 2020 and that migration is likely to continue through 2021 and beyond. The world changed completely during March this year, and labelling vendors had to change with it. These organisations increasingly had to adopt a cloud first approach in order to navigate a world of remote working and lockdowns. The channel has stepped up to the plate and helped manage labelling in the cloud as businesses have moved their labelling operations off-premise. Moreover, while data services and big data analytics can be carried out on-premise, it is typically much easier to do this in the cloud.
Managing director
Olympus Print Group
Sustainability will remain a driver. We have several projects with customers to get rid of plastic labelling and the pandemic has not diminished this for us. People working from home have more time to concentrate and can be more efficient so touching base with more of the projects on their list of things to do. Off-site workers want to be seen to be busy as well.
President and CEO
Printing United Alliance
It has been a tough year for show organisers. In 2021, I'm hopeful we will see the beginning of the return to a regular show season with some variables yet to be determined.
From what can be gleaned in the 24-hour news cycle, it would seem that large shows and exhibitions will not be able to come back until a widely available vaccine protocol is available, and possibly even some months after that before it is widely adopted. As a result, we will probably experience a full year or more without trade shows in our industry. They will come back, but there will be some changes to behaviours and perceptions that will have to play out to see what the long-term effects will be.
First, virtual experiences are happening almost every week in some shape or form. Their success will determine if a number of exhibitors feel the ROI on a virtual event, which costs considerably less than an in-person event, is a viable substitute. If it is a viable substitute, then fewer will go to the expense of a trade show. The jury is still out on that.
Additionally, exhibiting companies will carefully wade back in to live events. I have spoken with many who have for a long while wished for more consolidation in the trade show arena. They may collectively, through their choosing some options rather than others, determine which shows either become economically challenged or are combined with others through other arrangements. Smaller, regional shows that were not strong before the pandemic will be the first to show strains. Even large shows will experience smaller footprints among their marquee exhibitors as suppliers test the waters. Some larger shows may actually gain overall exhibitors if smaller shows cease to exist.
That said, trade shows as a lead generation opportunity will not be replaced any time soon. The pandemic will, however, lead to further experimentation on how to do so. Shows have always been an expensive proposition for equipment manufacturers, especially. Reducing the number of exhibitions they attend or supplanting some of that spend with more creative lead-generation practices will be a continued focus. The pandemic has sharpened everyone's mind on this point.
Managing director
Reel Appeal
As far as I can see, most label manufacturing has remained strong throughout the pandemic, so hopefully the trade will see through this current crisis and be able to continue to grow. I do however have concerns for those that export products and the impact Brexit will have on ours and other businesses alike. I feel that our European customers 'may' look closer to home if there is too much red tape brought in with regard to trading in and out of the UK; fingers crossed Brexit doesn't have too big of an impact, but only time will tell. We are prepared as best we can be, but until final deals have been struck and we know exactly what the future holds it remains a concern.
I see the driving factors will remain the same as they have been for the last few years, with the biggest trend remaining for the industry to get greener. The packaging used in line with the labels on that packaging is being looked at closely and reviewed. It will and is already adapting to reduce and prevent landfill/waste. Digital has already massively reduced waste in the process of producing printed products. I see the focus on 'end of life' issues being the main talking point for producers moving forward. The lead times have already been driven down and will remain a factor that will continue to be reduced. Personalisation remains popular, but it's short run lengths with many variants that I see remaining the driving force moving forward.
Founder and fisherman
Reel Motion Consulting
This pandemic has thrown everyone and the way we think into turmoil. We have seen trends begin to change almost instantly regarding what and how clients are purchasing.
I think we will continue to see the label and packaging industry continue to grow, which means that these companies must look at how they generate new business, since they can no longer count on trade show leads and cold calling into companies.
Buyers are expecting an Amazon or Netflix experience. This means printers need to scrutinise their workflows, adopt web-to-print self-serve solutions, adopt new technologies (like embellishments and finishing options), and look for partnerships that will speed up their time-to-market and their close rate.
Market analyst
Smithers
In 2020, Covid-19 has had a severe impact on the global packaging market that we have not really seen before, even in the 2008 financial crisis. It has applied pressure across the whole supply chain affecting supply and demand. From 2021 onwards, we expect to see overall global packaging growth return to and continue to face the challenges that were there before the pandemic.
Business development
SunDance
It's no secret that digitally printed packaging is the future of the industry. Smaller quantity SKUs with a quick turnaround are everything. With businesses going lean, the ability to limit high dollar amounts in inventory, and reduce the risk of unneeded inventory, is crucial to survival. The market will continue to demand on-demand printing.
While label demand is steady, there is also an increasing need for flexible packaging. In speaking with other shop owners and converting houses, it is incredibly obvious that everyone is playing catch up when it comes to flexible packaging and pouches. The key here seems to be finding machine operators for converting film into pouches and bags.
Consumer trends are changing. In response to the current pandemic, single use units or packaging that is minimally touched and doesn't need to be shared has increased in popularity and necessity. Meanwhile, the demand for sustainable options continues to grow. Building the bridge between the two is a very important focus for packaging houses.
Brands are looking to find new ways to reach their customers due to the pandemic. They realise less people are going into stores just to browse and more so to be in and out quickly, to buy only what is necessary. Online marketing, mixed with good old-fashioned mail marketing will continue to grow as a means to get brands in front of the consumer, without having to leave their house. The market was already headed in this direction, but the pandemic has fast tracked it.
Things will get back to normal, vaccines will come, people will feel safe again, but this pandemic has forever changed the way people 'browse' for new products. Creating packaging that is unique to the region and unique to the consumer has never been more important. You're going to need to catch the consumer's eye; we need to mix convenience with targeted marketing and sustainability to stand out. Digitally printed packaging achieves that.
Technical editor
Whitmar Publications
As we move into a second lockdown it is difficult to be optimistic about the future prospects for business, but digital print and packaging remain one of the few sectors performing well. In North America, HP Indigo saw volume up 46% in flexible packaging so far in 2020, while EFI reported output from their Nozomi presses growing at 22% between April and June this year. One UK digital label business told me this was a transformational year with volume up 20% so it is not all gloom as digital production is well-suited to meet the tough challenges for rapid, agile response needed by large and small brands.
Demand for non-discretionary items is holding up with consumers demanding greater hygiene and provenance in food with packaging satisfying these needs. More e-commerce requires suitable packaging, much of which will be printed with brands using digital to provide greater interest and engagement for their customers. Being able to respond quickly with small quantities is a way of succeeding, helping brands satisfy the rapidly changing demands of their customers. So gear up for response, simplify your production to meet rapid responses across the business with more automation and better workflow and hopefully your companies will succeed. Talk to contacts in the industry and explore how you might collaborate together. Because this situation is unprecedented, nothing is off-limits to secure your future. The world is changing and the trends we have been seeing for years are accelerating, the transformation from analogue to digital manufacturing is one of these. Digital label and packaging producers are best positioned to enable supply chains to continue which is critical in getting through these tough times, and when we get through will be among the winners.
Managing director
Xpress Labels
We are seeing more demand for new product lines, smaller volumes even more so due to Covid, with our customer base trying different things to create sales. We still have great interest in our sustainable options so it is pleasing to say that this is still being focused on despite the current circumstances.
In response to Covid and to prepare ourselves for the future, Xpress Labels have invested in both new digital printing and digital print finishing machinery. We were able to work very closely with both HP and A B Graphic to come up with a great opportunity. Both companies have been extremely supportive despite the lockdown and travel restrictions and we have been able to complete safe and successful installations in a very short amount of time. Training has been delivered onsite and remotely and all-in-all it has been a fantastic experience. We now feel prepared to face the uncertain future because we are working with proven machine manufacturers both in our digital and flexo divisions along quality supply partners who have all demonstrated there worth to us many times to date.
Read more detailed predictions for 2021 and beyond in the November/December issue of Digital Labels & Packaging, including specific input from Digital Labels & Packaging Industry Group members, and print and packaging industry exhibition organisers including Messe Dusseldorf, Labelexpo Global Series and Easyfairs; register here to receive the magazine, for free