RFID in colour from DTM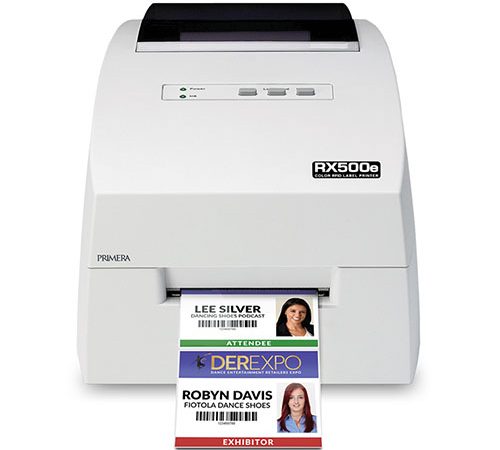 The RX500e is capable of printing at a resolution of 4800dpi and at speeds of up to 63.5mm/sec
The RX500e Color RFID label and tag printer from US manufacturer Primera Technology Inc is now available in Europe, the Middle East and Africa. 
Distributed by DTM Print, known as Primera Europe until February of this year, the RX500e prints, encodes and verifies labels in a single pass. Finished labels are then cut by an internal guillotine-style cutter and dispensed one at a time.
The machine is capable of printing at a resolution of 4800dpi and at speeds of up to 63.5mm/sec. It comes with a UHF RFID reader/encoder module, supplied by Honeywell, and is compliant with EPC Global Gen 2 Class 1 and ISO 18000 –6B and –6C specifications.
'Printing full-colour RFID labels and tags adds a new, value-added feature to the technology,' explained managing director Andreas Hoffmann. 'With RX500e, you can add colour coding, graphics and high-resolution photos to RFID labels and tags. With colour, you are essentially adding an extra layer of accuracy and safety in applications such as medical file folder labels, visitor badges, photo wristbands and specimen tracking labels.'
Customers will receive design software BarTender UltraLite and NiceLabel, free of charge, with the printer.