DCM fires up first Gallus hybrid in Canada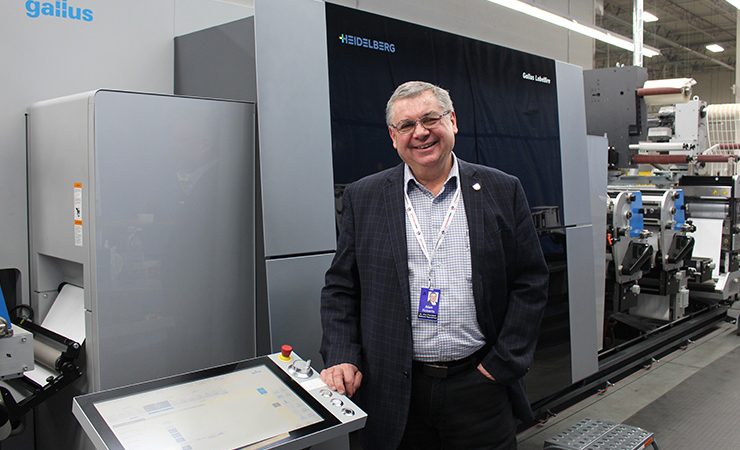 Alan Roberts, senior vice president at DCM
Data Communications Management (DCM) in Brampton, Ontario, has installed the first Labelfire 340 from Heidelberg-Gallus in Canada to enhance its performance in short run, on-demand label printing.
As one of the largest label manufacturers in the country, DCM has spent the past 50 years focusing on flexographic printing. It expects that the new Labelfire 340 hybrid press will take the company to a new level. Alan Roberts, senior vice president, explained, 'Our clients are looking for shorter runs and more customisation on their labels. If we're going to be a leader in short run, prime label business, we need the best piece of hybrid technology.'
The Labelfire prints at 50m/min using digital and flexo technology combined, which will help meet this growing demand for short runs. 'We believe that a hybrid press versus a pure digital press is the right solution that gives us the flexibility to meet customer demands, especially since we are now able to do everything inline in one pass,' said Mr Roberts. 'With other pure digital technology, you have to take everything off the press and bring it to another piece of equipment, which takes a lot more time and labour. The Labelfire is a more holistic approach that I believe will make us stand out in the marketplace.
'One of the main reasons we went with the Labelfire is having service coverage available to us 24/7 – it's a huge competitive advantage,' concluded Mr Roberts. 'Other companies we've worked with in the past would have to send us service from the US, but Heidelberg has service technicians in Canada that can get to us quickly and efficiently — it's a huge plus.'