My Digital Journey: David Hedley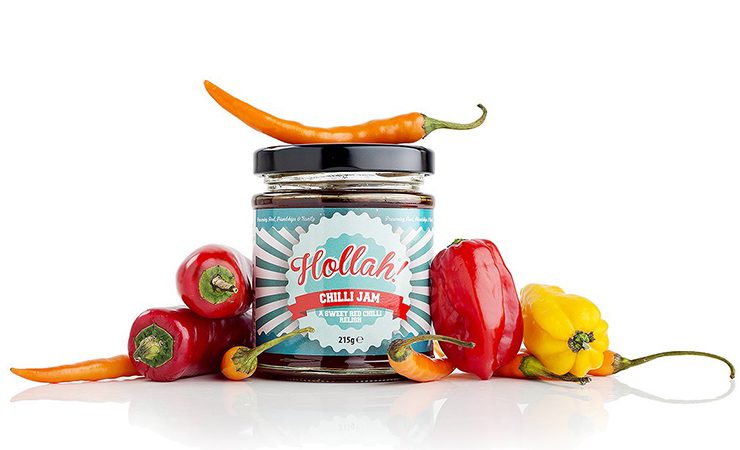 The group's print, packaging and labels activities allow it to serve specific markets, especially the food industry
James Hamilton Group is a print and packaging business. As general manager of JH Label Solutions, David Hedley is driving the company's growth in labels, with digital printing key to this.
What is the history of James Hamilton Group?
Established in 1923, James Hamilton Group is a Lurgan, NI-based privately-owned family business, now in its third generation.
Originating as a wrapping paper and twine merchant to the linen industry, the group currently has more than 100 employees and has enjoyed growth every year. The group's various divisions produce a variety of printed products, from leaflets and brochures, business cards and books, to packaging and labels. Additional products and services offered by the group include office supplies, bearings, and even cake decorating products for wholesale and retail establishments.
When and why did the company add labels?
To fit with our existing print and packaging divisions, we entered the labels market in 2008 as a complementary business offering. Manufacturing labels and diversifying into the labels market was the next natural progression for us as a group.
The combined value and synergies of providing print, packaging and labels allows us to best serve specific markets, especially the food industry.
By growing organically, we had the advantage of already knowing the market, what does and does not work, and knowing the needs and wants of our customer base. Put simply, we joined forces to grow.
What is your role at JH Label Solutions?
I was appointed general manager in June 2016, a role which involves driving company growth, and effectively managing, organising and monitoring the daily operations of JH Labels Solutions.
A large part of my job is to identify and recommend process improvements and implement cost efficiencies.
Ensuring collaboration between staff departments, I liaise with production, quality and sales to ensure deadlines are met.
And having personally moved from a digitally-focused employer previous to joining the group, I witnessed the transition of business fortunes so investing in digital was an easy decision.
What is the company's speciality?
At JH Label Solutions, our main printed output is self-adhesive labels, mainly for, but not limited to, the alcoholic and non-alcoholic beverage market. We also service all other market sectors including food, chemical, cosmetics, etc.
The commercial print part of the group provides posters, flyers, menus, business cards, etc. Very recently we invested in specialist folding machines to enable us to do very small folded booklets for the vaping industry mainly. Sleeves and short-run packaging are the main output of JH Print and Packaging.
Where does digital printing fit in?
At JH Label Solutions, we have invested heavily in the latest digital print capabilities. Within our production facility, we currently use Xeikon and Screen technologies.
We installed Xeikon technology first in 2014. We slowly introduced the press to the market and it started to fill up quickly.
Due to increased customer volume demand, we made the decision to upgrade our Xeikon in 2016, allowing for faster running times to be achieved. Colour management software was integrated at this point as well.
Digital printing with Xeikon technology is used to produce beverage labels such as for wines, craft beers and spirits, using food-safe inks and where priming is not required, creating a natural looking material. Xeikon digital printing is the best platform for the food sector as the toner used is 100% food safe. Having such technology has undoubtably opened us up to achieving a great market share relating to food and drinks labelling.
In 2017 and after nine months of research, we purchased our Screen Truepress Jet L350UV+ [the world's first]. There were markets that we could service better with inkjet. The beverage market and durables such as chemical and oil drum labelling was perfect for the Screen press.
The 60m/min speed and wide colour gamut along with the robust nature of inkjet gave us that competitive edge we needed to gain more market share in those sectors.
Our Screen technology allows high volume print runs to be created in a terrific timescale due to its robustness and speed. This has undoubtably enabled us to achieve a bigger client base and greater market share.
Supporting the Xeikon and Screen technologies, our print division, JH Print, utilises digital printing technology from Konica Minolta for commercial food packaging and variable data printing.
How important is digital printing to the company?
Digital printing is incredibly important for our production mix due to offering flexibility. It is the ideal print choice for small print runs, customisation or if a client requires a print run to be produced under tight timescales.
Every customer wants a label that will do their product and brand justice. Digital offers a wealth of advantages including high quality print, colour matching, flexibility relating to print quantities, fast turnaround and most importantly, cost efficiencies.
An added benefit of digital printing is its green credentials. Inkjet printing reduces ink wastage making the digital print process a more environmentally friendly option.
How have you seen the digital print industry develop?
There is a dependence on digital machinery now. At the start of my digital journey as a press operator, a huge emphasis was on colour matching and fighting machine breakdowns.
Advancements in inkjet processes have led to the same consistent colours being produced time after time and a wide scope of applications.
With inkjet printing the up-time is phenomenal; 10 minutes set-up in the morning and off you go all day, non-stop. From a scheduling standpoint, this makes life so easy and our customers benefit greatly from this.
What lessons have you learnt?
Printing digitally is not solely a means to print labels cost effectively. Digital printing also offers the capability to produce jobs quickly, predictably and in some cases uniquely, without compromising on quality.
At JH Labels Solutions, integrity is key. We always strive to offer the best possible labelling solution to every customer, based on their requirements and budget. Our digital capabilities allow us to produce print perfect, high quality labels that are cost effective, durable, and most importantly, fit for purpose.
What advice would you offer to others?
Choose your front-end partner carefully and make them specific to your business needs. We currently use Cerm MIS and Hybrid Software. Digital print machinery is only as good as the systems that feed it. Automation is key. The speed of the press is not as important as the speed to the press.
How will the future of digital print for packaging develop, particularly post-pandemic?
We have already witnessed a large drop in long-run flexo work and an uplift in digital. During the pandemic it was essential that businesses got their product to market as soon as possible – digital made this achievable.
Post-pandemic, there may be a reluctance in stock holding due to some businesses facing potential cash flow issues.
Inkjet bridges that gap, from conventional flexo and other digital processes, all supported by increased speed, with additional benefits including robustness of print and colour consistency. We have also seen a massive uplift in converting blank labels.
What's next for JH Label Solutions?
We are planning further digital investment in the embellishment/finishing side of production as more and more customers look to achieve a high-end finish on their product labels.
This is especially apparent in the alcoholic beverages market.
This interview features in the September/October 2020 issue of Digital Labels & Packaging; register here to receive the magazine for free