Actega expands and automates US operations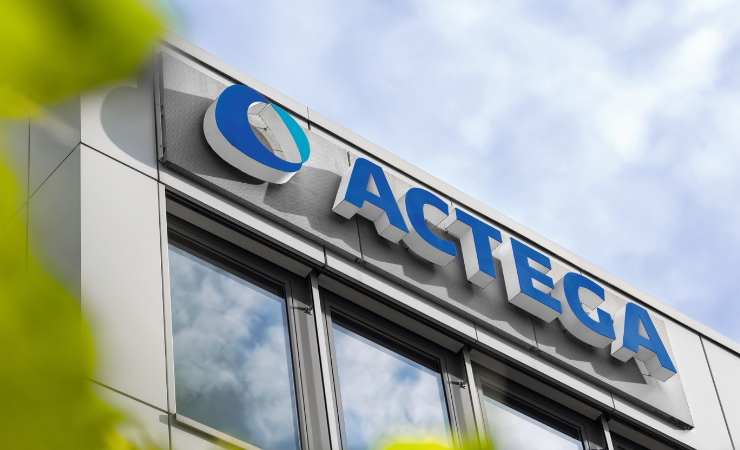 The investment will fund numerous developments across the site, including the transition to automated production processes, and an increase in production capacity and storage space
Global consumables manufacturer Actega is investing $5 million at its manufacturing facility in New Jersey, in order to expand the company's market share in North America in print and packaging.
The investment will fund numerous developments across the site, including the transition to automated production processes, and an increase in production capacity and storage space. With the investment and a greater focus on print and packaging, Actega is claiming to be, 'ideally positioned to succeed in the highly competitive North American market.'
Actega is a manufacturer of speciality coatings, inks, adhesives, sealants and compounds with a focus on print and packaging. The company is a division of global speciality chemicals group Altana. Actega itself is the parent company of Actega Metal Print, the company behind the EcoLeaf embellishment technology.
The multiple expansion projects and process improvements planned for the New Jersey site – which is mainly dedicated to coating operations – have already begun, with the full development plan set to be completed in the first quarter of 2024. As part of this ambitious initiative, Actega is implementing advanced technologies with the aim of increasing automation to reduce cost, minimise human error and increase efficiencies. Standardising workflows and enhancing manufacturing processes will also enable Actega to optimise its product formulations, further improving accuracy and consistency of quality, as well as increasing overall production bandwidth and operational efficiency.
Andrei Sotkeviciene, president at Actega North America, said, commented, 'This substantial investment in our New Jersey facility showcases Actega's unwavering commitment to growth in North America. Installing these latest, cutting-edge technologies further demonstrates our forward-thinking approach towards improving our operations for the benefit of our customers and the markets we serve. We are proud to set an example for other organizations seeking to remain competitive in today's market while upholding the highest quality and service standards.'
Another part of this initiative sees Actega embark on an expansion plan with an emphasis on increasing facility space and production capacity. The company's enhanced storage capabilities will play an 'instrumental role' in helping the company address raw materials issues. Further, it will not only enable Actega to further integrate it's manufacturing process in order to drive efficiency but also reduce costs, while driving flexibility to handle material supplies and store large quantities of products for high-volume customers.'
Lee Andrews, vice president of the paper and board business Line at Actega, said, 'We operate specialised facilities with dedicated teams for the different markets we serve in North America. This has allowed us to focus on product excellence, exceptional customer service and expert technical support. The New Jersey facility has become a hub for the paper and board business line in the region.
'The investment Actega is making in this site enables us to continue to meet our customer needs and deliver an even more specialized service that complies with the latest regulations for direct food contact barrier coatings. This is an ongoing commitment across Actega's global operations and one that will allow our team here in New Jersey to remain competitive while strengthening our position as a leading coatings supplier to the North American print and packaging industry.'