Megnajet expands footprint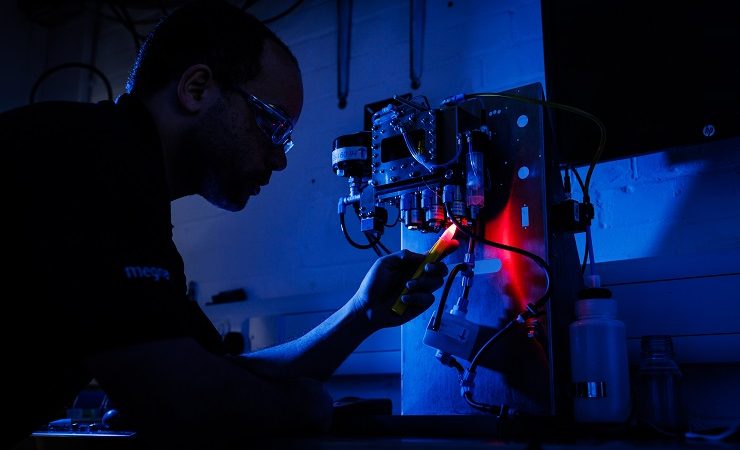 Megnajet provides fluid management systems to support OEMs, from laboratory testing and initial application through to full production
Fluid management systems specialist Megnajet is doubling the size of its production facility, allowing the company to expand its manufacturing output.
Megnajet provides fluid management systems to support OEMs, from laboratory testing and initial application through to full production. The company has reported rising demand for its products across a wide range of inkjet and fluid applications.
As well as doubling its production facility, a new ERP system is to give a 'seamless' production process from quotation and manufacturing to shipment and invoicing, as well as improving inventory control and shortening delivery lead times for customers.
In addition, several key internal promotions have been made to strengthen Megnajet's operations and sales teams. Amongst the changes, Adam Eaton has been promoted to the role of engineering manager and Andy Jinks is now site manager. Both will work alongside Megnajet general manager, Mike Seal, who said, 'We have always had a strong reputation for working closely with our partners to develop innovative fluid management systems. The newly defined roles and extended capacity puts us in a position where we can effectively meet growing customer demand for our products.
'When I joined Megnajet as general manager a year ago, I was impressed with the team and in particular the culture of collaboration and the willingness of everyone to get involved. Investment in our people is a key focus and part of that is providing opportunities to develop into new roles, which ultimately results in better products and a better service for our growing customer base.'
Mr Seal concluded, 'We have a fantastic team here at Megnajet and I'm delighted we're now in a position to respond to the growth in demand that we are experiencing for our products.'
To complement investments in its staffing and facilities, a new website has been launched to showcase Megnajet's full range of products.