Carbon management heats up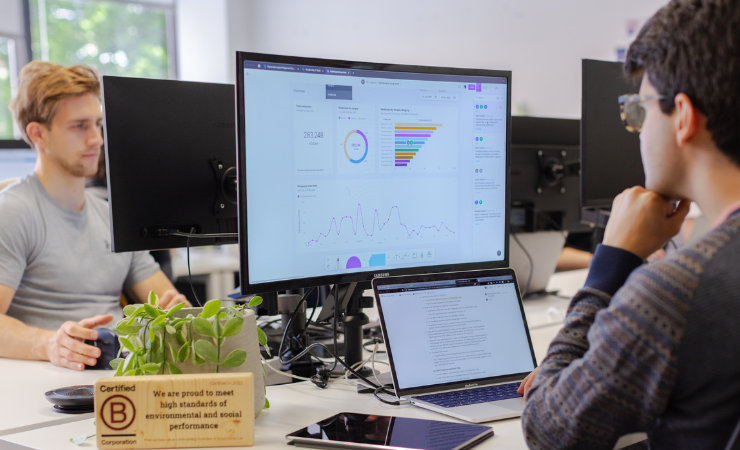 The Emitwise carbon management platform allows manufacturing businesses and supply chains to understand, track and reduce their carbon footprint
The topic of carbon management is increasingly important to packaging companies looking to build a profitable business that is sustainable in the long-term, according to Emitwise CEO Mauro Cozzi.
'When we started the business in summer 2019, carbon management frankly was not a hot topic. Sustainability and the environment have been spoken about actively for a long time, but carbon management not so much.
'That started to change in early 2020 when Larry Fink [CEO at investment firm BlackRock] published his annual letter to chief executives. He stated that BlackRock would place sustainability at the centre of its investment strategy moving forward. While Covid-19 stalled the momentum that these words might have had, when the world opened up again there was a boom in interest around sustainability. Executives started to be more cognisant of the long-term business challenges that climate change creates.
'The world is now on the brink of a recession. Time will tell how sustainability will be weighted when there are other pressures bearing down on businesses, but given that a global health crisis couldn't eliminate interest in sustainable business practices, it stands to reason that this topic will remain high on the agenda. In fact, once they realise that carbon management actually benefits the bottom line and makes sustainability profitable, it's a competitive gamechanger.'
One of the companies that has unlocked this benefit is US-based label and packaging manufacturer Brook + Whittle. Tyler Matusevich, director of sustainability at Brook + Whittle said, 'We can't improve what we can't measure, and Emitwise's carbon management platform will quantify our Scope 1, 2 and 3 emissions, enabling us to identify hotspots and align with the Science-Based Targets initiative (SBTi).'
Giving an example from the world of motor racing, Mr Cozzi added, 'Formula E is trying to make the sport seem sustainable by making lots of noise around reductions in the direct emissions from its vehicles. This overlooks the carbon footprint that comes from moving whole teams around the world. Only science-based goals backed up by accurate data can give you the airtight evidence that unlocks the commercial advantages of a sustainable future.'