Jet to bring Screen's packaging portfolio to Australia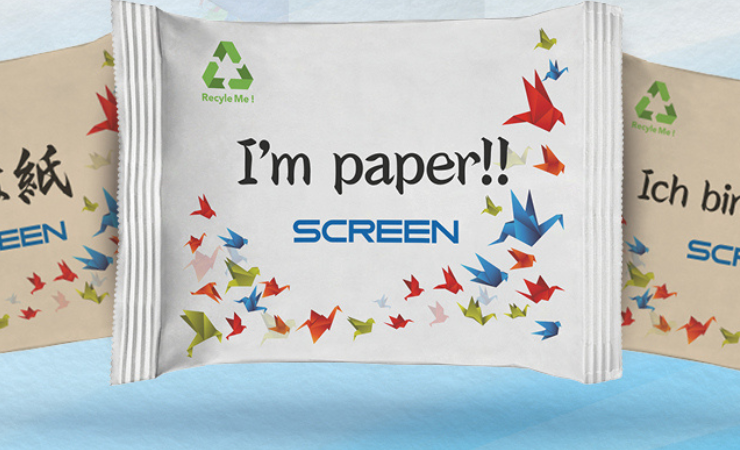 The new Screen Truepress Pac 520P is a water-based inkjet press for paper-based packaging builds on the forthcoming Truepress Pac 830F
Jet Technologies is to introduce Screen's growing portfolio of inkjet digital printing systems for packaging into Australia, signalling a 'serious shift in the local market'.
This will see Jet Technologies – a longstanding partner of Screen in the region – help introduce the previously detailed Truepress Pac 830 for printing film-based packaging and newly-announced Truepress Pac 520P for paper-based packaging.
In introducing Truepress Pac 520P, Screen made clear that it has a vision to become a major player in the market for digitally printed flexible packaging with its growing portfolio of suitable – running water-based inks and having application appropriate web widths – inkjet digital printing options.
Jet Technologies director Jack Malki commented, 'The new Screen inkjet printing innovations made available in Australia through Jet Technologies signals the beginning of a serious shift in the local market towards high performance print-on-demand devices for the packaging sector.
'Brand owners looking to take advantage of the benefits of digital printing have had to accept compromises for many years. These two new Screen platforms will enable a wide range of brand owners to make the move without making any compromises in quality and productivity, all the while approaching the cost point of traditional print technologies. Today, businesses need to be able to adapt to global supply chain issues and being able to print on-demand, represents a substantial advantage over competitors who need to plan many months in advance, only to end up disposing large amounts of pre-packaged product that was not sold. Printing on-demand is associated with the lowest rates of waste, with the first print from Screen presses as good as the last, ensuring an absolute minimum of make-good and reject material from any print run.'