Screen unveils Truepress Pac 520P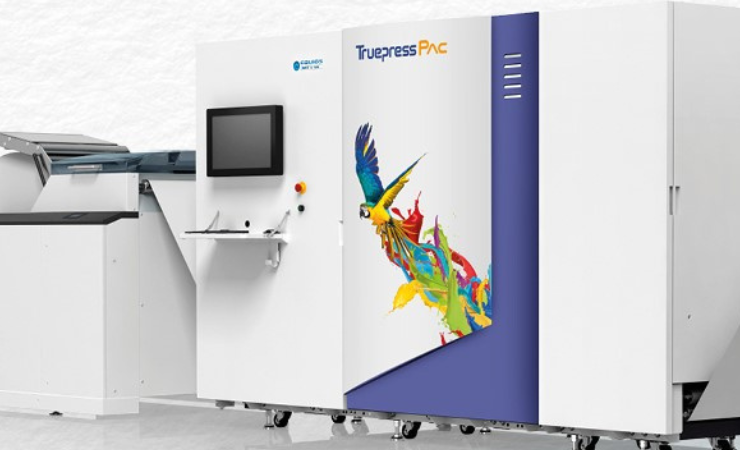 Several recent new press models for the packaging segment are based around aqueous inkjet, such as Screen's Truepress Pac 520P
Inkjet digital printing specialist Screen has developed a new packaging press targeted at the rapidly growing market for paper-based packaging.
Truepress Pac 520P is a 520mm-wide high-speed, water-based inkjet digital press for paper-based packaging substrates, claimed to have a much lower environmental impact than conventional printing processes. This is cited as being due to a 'drastic reduction' in energy and material waste. Specifically, Truepress Pac 520P utilises newly developed proprietary water-based pigment inks that comply with appropriate food-safety regulations.
This press is part of Screen's vision to become a major supplier of digital printing equipment for packaging. Truepress Pac 830F has already been announced for printing plastic packaging films and is nearing market introduction. However, with brands and consumers increasingly demanding more environmentally friendly packaging options, there is growing demand to move away from plastics and introduce more paper-based packaging options. This has led Screen to complement Truepress Pac 830F with Truepress Pac 520P.
Both are to be highlighted as part of Screen's presence at FachPack 2022 in Germany later this month.