Kurz and Grafotronic partner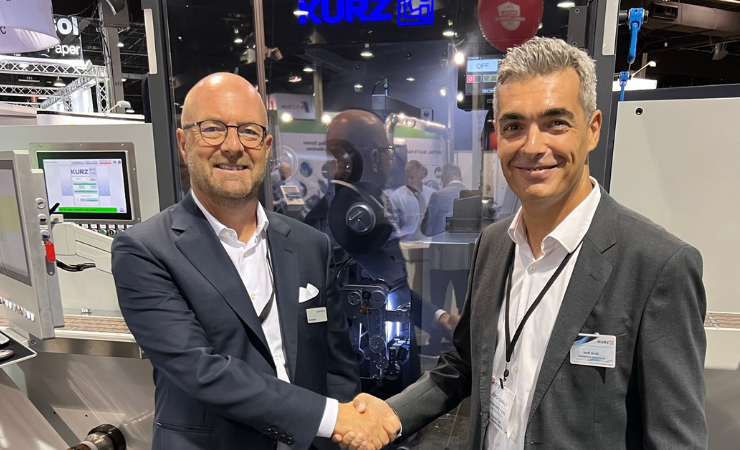 Grafotronic president Håkan Sundqvist (left) and Jordi Giralt (RIGHT), sales manager for digital embellishment solutions at Kurz
Finishing companies Grafotronic and Kurz have buddided up to combine their respective technologies for the benefit of printers and converters.
A direct consequence of this partnership is Kurz's patented Uniliner inkjet on foil decoration technology being integrated into Grafotronic's DCL2 finishing platform. Full integration of the Kurz Uniliner module into Grafotronic's DCL2 platform is facilitated by the latter's 100% modular concept.
Kurz's technology delivers 'seamless' application of metallic finishes and bright color effects on a wide range of substrates. This process creates decorative finishes with minimal waste and without the need for tooling such as printing plates or screens. This technology is stated to, 'guarantee consistent and repeatable quality and reliability in label production for wine and spirits, health and beauty, and luxury-packaging markets, regardless of the job size.