Xeikon to release Panther 2.0 in Australia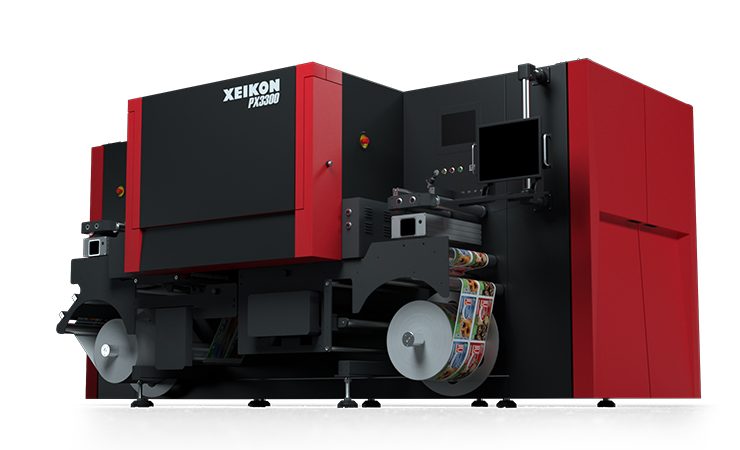 The Panther PX3300 was launched las year as part of the rollout of Xeikon's Panther 2.0 technology
Xeikon is to use the rearranged PacPrint show in Melbourne, Australia to introduce its Panther PX3300 UV inkjet label press to the Australian market.
The Panther PX3300 was launched last year as part of the rollout of Xeikon's Panther 2.0 technology. This will be the first showing of this technology in Australia. Built for production of highly durable labels, PX3300 was first unveiled towards the end of last year, as the next evolution of Xeikon's high productivity inkjet portfolio. It offers full rotary printing at variable repeat length with CMYK or CMYK+W UV inks, which are sunlight, water, chemical, temperature and mechanical resistant.
PacPrint is a show for the print, sign and graphics industries, and is to run 28 June to 1 July, 2022 at the Melbourne Convention and Exhibition Centre. The show is co-located with Label & Packaging Expo and Visual Impact Expo.
Trevor Crowley, sales general manager, Australia at Xeikon, said, 'We are very excited to bring the Xeikon PX3300 to Australia to show customers what our Panther UV inkjet technology can deliver in terms of high quality, speed, durability, and versatility. This press will enable printers to get into new markets where high durability is expected, and really change the game for them.
'In addition, we offer full colour variable data capabilities with the VariOne option, while the white UV ink can create embellishments and haptic effects inline for a luxury feel.'
With PacPrint 2022 set to welcome over 10,000 print professionals, Mr Crowley said, 'After the extreme challenges of the Covid-19 pandemic, we can't wait to get back to PacPrint and connect with our customers face-to-face. Our industry thrives on in-person networking and a hands-on approach. As much as we can extol the virtues of Xeikon technology during online presentations and virtual events, you really need to get up close and personal with the machinery to truly understand their power and the opportunities they can bring to your business.'