Pratt picks HP PageWide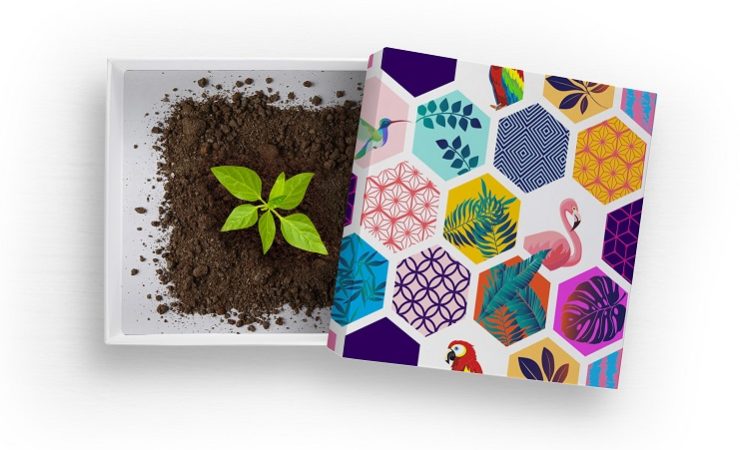 Pratt has selected HP for its sustainable printing technology and 'true' water-based inks
Pratt Industries has purchased an HP PageWide corrugated press to meet its customers' growing demand for sustainable packaging, and to offer more flexible and agile supply chains.
The company, America's fifth largest corrugated packaging company and the world's largest privately-held 100% recycled paper and packaging company, has installed the roll-to-roll pre-print press at its site in Lewisburg, Ohio. The press allows Pratt to offer offset print quality for a wide range of corrugated packaging applications on both coated and uncoated liners, printing CMYK plus orange and violet.
The press has been acquired to enable increased, long-term value that will boost operational efficiency by providing greater order flexibility, more production agility and faster speed to market with offset print quality, while reducing waste and obsolescence. Further, the press will help reduce the need for high-volume pre-print runs, helping to optimise inventory levels and reduce warehousing needs. The combined power of digital pre-print and high-speed production inkjet will also deliver faster turnaround times and speedy production for short runs and limited edition packaging. In addition to such supply chain benefits, Pratt has selected HP for its sustainable printing technology and 'true' water-based inks, which are 100% free of UV reactive chemistries and contain no hazardous air pollutants.
'We are very excited to add high speed digital printing to our graphics capabilities,' explained Sergio Morales, general manager at Pratt Lewisburg. 'Digital printing increases our speed to market and flexibility while complementing our flexo and offset graphic offerings, allowing us to offer customers customized graphic solutions that fit their merchandising and supply chain needs.'
Ted Samotis, director, go-to-market, HP PageWide Industrial Corrugated, said, 'We are pleased to have Pratt Industries express its confidence in HP's technology by adopting our digital print solutions to transform the corrugated packaging supply chain. HP corrugated presses enable greater flexibility to respond to dynamic market trends, while enhancing sustainable packaging solutions.'