Easyfairs celebrates return of Packaging Innovations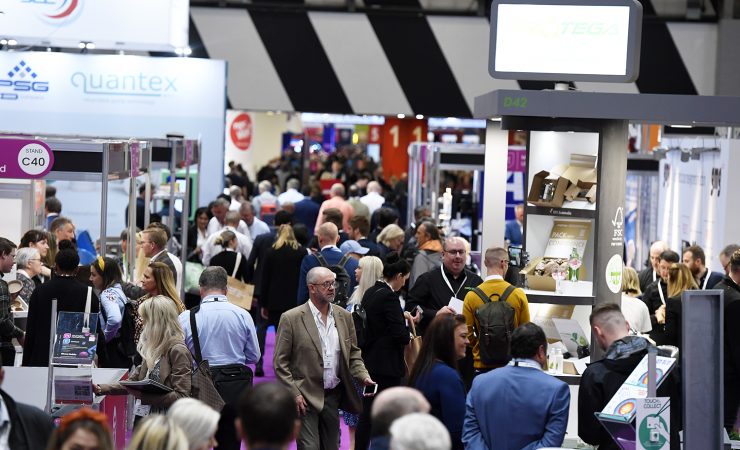 Following a two-year hiatus, Packaging Innovations and Empack returned to the NEC in Birmingham, UK last month, with just under 6000 visitors in attendance
Following a two-year hiatus, Packaging Innovations and Empack returned to the NEC in Birmingham, UK, with just under 6000 visitors in attendance.
Whilst the sold-out exhibition floor showcased the latest developments and technologies designed to power the next generation of packaging, supporting educational content was also a draw to the show floor. This included the '£10 Billion Debate', where a spotlight was shone on extended producer responsibility (EPR), the Plastics Tax, and the Deposit Return Scheme (DRS).
Sustainability was also top of the agenda for many visitors, with the Sustainability Trail guiding visitors around the show floor to highlight sustainable packaging concepts, all of which were vetted by a panel of experts.
Renan Joel, event director responsible for Easyfairs' UK packaging portfolio, said, 'After two years without our Birmingham event, we are so pleased to be back. The £10 Billion Debate stirred up some interesting opinions and discussion, which is exactly what we hoped the new feature would achieve, and there was so much innovation on show. One thing that was particularly pleasing was to see the packaging community back together, networking and doing business. We have missed it.
'As we call a close on our NEC show for 2022, I can't help but get excited to launch our new-look London event, London Packaging Week, which will make its debut in September. The re-imagined show will combine four key areas of our packaging portfolio, Packaging Première, PCD, PLD, and Food & Consumer Pack. Together they will demonstrate the full breadth of the packaging industry as a vibrant new home for packaging innovation and design in the UK.'
London Packaging Week 2022 is to run 21-22 September at Olympia, London.