Fujifilm furthers inkjet integration expertise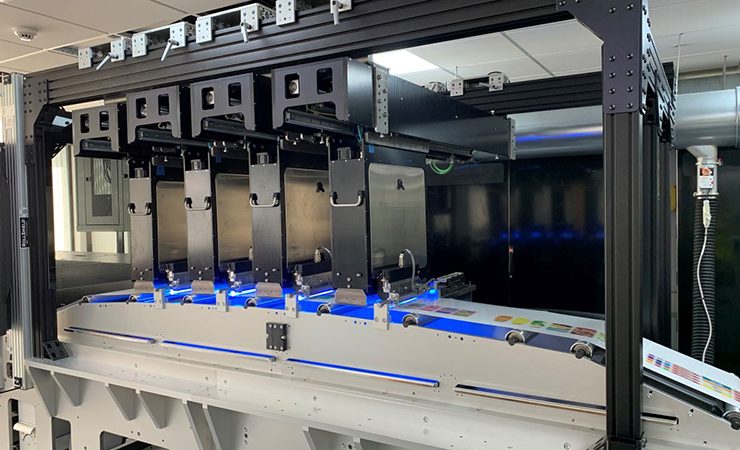 Fujifilm Integrated Inkjet Solutions began as a provider of custom inkjet systems for brands in North America; since then, it has been expanding into other regions and markets
Fujifilm has signed an agreement to acquire Unigraphica, expanding its inkjet integration business globally.
Based in Liechtenstein, Unigraphica is an inkjet system integrator that has been operating for nearly four decades. The company provides customised inkjet printing systems. The company will become a wholly owned subsidiary of Fujifilm and become Fujifilm Unigraphica as of 1 July, 2022.
Fujifilm Integrated Inkjet Solutions began as a provider of custom inkjet systems for brands in North America. Since then, it has been expanding into other regions, including Europe and Japan, and into other markets, such as commercial imprinting. The acquisition of Unigraphica marks formal expansion of the Fujifilm Integrated Inkjet Solutions business into Europe. Fujifilm's inkjet system technologies and products, together with Unigraphica's experience and integration capabilities, 'will provide customers with industry-leading solutions and support,' according to Fujifilm.  
Greg Balch, who is responsible for the whole of the Fujifilm Integrated Inkjet Solutions business in North America and Europe, continued, 'I am confident that this addition will support and accelerate our business expansion.'
Unigraphica CEO Joseph Schweiger said, 'Through this acquisition, Unigraphica's services will be strengthened with Fujifilm's portfolio of inkjet printing technology. We are excited about the additional resources and the access to new inkjet printing solutions that Unigraphica can provide to customers by joining the Fujifilm group.'