Mark Andy grows in Latin America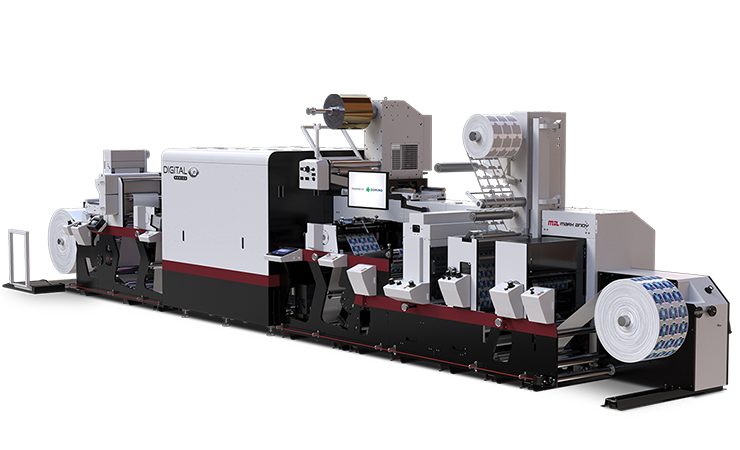 Digital Series iQ is a fully integrated digital hybrid option with production speeds up to 70m/min in high speed mode
Mark Andy reported record sales in the Latin America (LATAM) region during 2021, with installations from Mexico and the Caribbean in the north, to Argentina in the south, including a mix of flexo and digital technology. 
This has totalled close to 30 press sales over the 12-month period in question, spread across eight countries, and covering next-generation flexo technology, to the Digital Series HD and Digital Pro 3 hybrid platforms.
One of Mark Andy's key markets in the region is Mexico, and its sales were given a significant boost here with the appointment of Kenjiro Celaya as sales manager for the country.
John Vigna, LATAM area sales manager at Mark Andy, said, 'At a time when there was so much uncertainty across the Americas, we have significantly lifted our performance and increased our market share with a number of key conquest sales and market 'firsts'.
'We have enjoyed success right across our product portfolio thanks to the hard work put in by our sales and support teams.'
On pursuing further growth, Mr Vigna said, 'We have an educational job to do in LATAM. First, we need to let label converters know that wherever they are located we will provide local and high-quality support, and second, we are working hard to show Mark Andy as the narrow web technology leader, especially in the digital hybrid sector that is growing fast and where we have a clear lead over our competition.'
In addition, and in response to political upheavals and economic challenges in the region Mark Andy is implementing steps to help LATAM converters invest in its technologies, as Mr Vigna explained.
'We understand the difference between wanting a Mark Andy and being able to afford one. So, we've set up a number of financial packages that can be offered to potential customers, and we can tailor them to suit individual needs and circumstances.  The aim is to ensure that money is no barrier to getting the Mark Andy product you want.'
Read more from the Americas in the July/August 2022 issue of Digital Labels & Packaging; register here to receive the magazine