Labfax upgrades digital finishing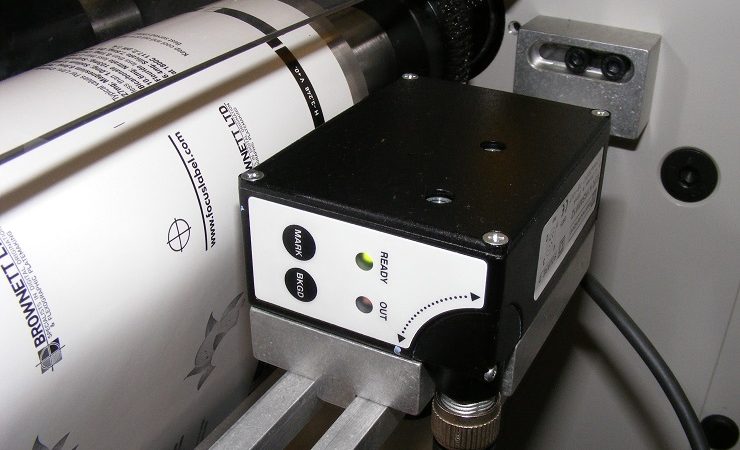 Focus Reflex machines feature an accurate re-registration facility that enables the high-speed finishing of digitally printed labels
UK printing business Labfax has upgraded its capability with two Reflex digital finishing systems from Focus Label Machinery.
Reflex 250/350 models have been installed by Labfax, which is based in Telford. These allow the company – as many other converters have needed to over the course of the coronavirus pandemic – to scale production to changing market needs while keeping production costs low, and to facilitate rapid growth when required.
Labfax already operated a mix of analogue and digital printing presses and finishing equipment, which had suited the previous needs of the business. However, as the business grew in the years leading up to the pandemic, and then demand for smaller volume orders rapidly increased after the end of lockdown in summer 2021, the static nature of its existing equipment became less able to cope with the demands of customers. An investment was sought that could scale with Labfax's growth objectives over the coming few years, could provide a responsive service to customers, and was resilient enough to provide a backup should market conditions change.
Already working with Focus Label Machinery finishing technology, Labfax was put onto the company's Reflex machines as servo finishing systems for digitally pre-printed webs, which feature an accurate re-registration facility that enables the high-speed finishing of digitally printed labels. The units ordered by Labfax came with several additional features, including: single colour print module with quick change print cassette system; spot colour printing; overvarnish; laminating; die-cutting; slitting; and rewinding. The equipment also comes with two interchangeable drying modules, UV LED or IR. Several performance-enhancing accessories for the Reflex units, were also recommended to Labfax, including cold foil, turn bar, delam/relam, and a digital inkjet print engine, with semi- or full-rotary converting options
Labfax operations director Claire Radnor said, 'As our business has continued to grow, we decided that new investment was required to modernise our production line. The modular nature of the Reflex platform provides a scaleable foundation to add new features at a time that suits our business. We already have a good partnership with Focus and had no hesitation in ordering the two new Reflex presses from the company.
'The equipment is well-made, reliable and the back-up support service is excellent. This latest installation makes a total of four finishing systems for Labfax in the last two years.'