Gulf Print & Pack held over until 2022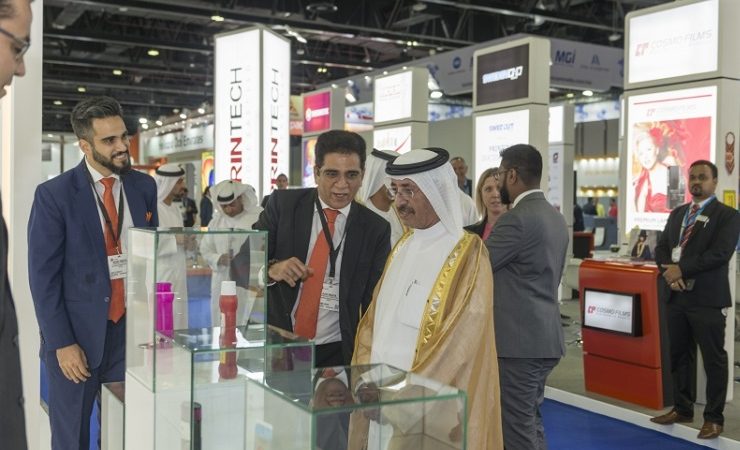 Gulf Print & Pack represents the entire print supply chain a across the MENA region on the show floor
Tarsus has taken the decision to push the next edition of Gulf Print & Pack back to May 2022, giving the Middle East's print industry adequate time to recover from the shock of the recent coronavirus pandemic.
The next edition of the biennial Gulf Print & Pack was originally planned for early April 2021, then pushed back to this week (14-16 December). The event will now take place 24-26 May, 2022 at World Trade Center in Dubai.
Lisa Milburn, managing director, Gulf Print & Pack, commented, 'We have taken the decision to run Gulf Pack & Print next year, when we believe the regional commercial print market will have fully recovered, and along with the continued growth of the labels and package printing sectors we will be able to deliver a far better experience to both visitors and exhibitors.'
Gulf Print & Pack is organised by Tarsus, which also runs the Labelexpo Global Series of events. Labelexpo Europe 2022 will take place in Brussels, Belgium at the end of April 2022, with Labelexpo Americas set for Rosemont, Illinois in September. Labelexpo also has shows in India and South China scheduled for next year.
Regarding the decision to add Gulf Print & Pack into an already packed 2022 event schedule, Jade Grace, portfolio director at Tarsus Group, said, 'We are already seeing a recovery in the Middle East print market, and we believe if it follows this positive trajectory, we can return to the full working machinery show that the industry is familiar with and missing.'
Gulf Print & Pack's location in Dubai, a hub for the MENA region, also means a number of attendees visit the show from outside of the Middle East, with Africa notable as a source for a number of attendees at previous editions.
Ms Grace added, 'We have already had a significant number of enquiries from African visitors, and we believe these numbers will only get better in the late spring when more people will be comfortable travelling.'
2022 sees Digital Labels & Packaging introduce a series of articles focused on specific global regions. The MENA region will be the focus of the November/December 2022 issue, with BRICS, Europe, the Americas, Asia and Africa to be covered in other issues across the year. Download the 2022 media pack for full details, and register here to receive the magazine, for free