Countdown kicks off to Printing United 2022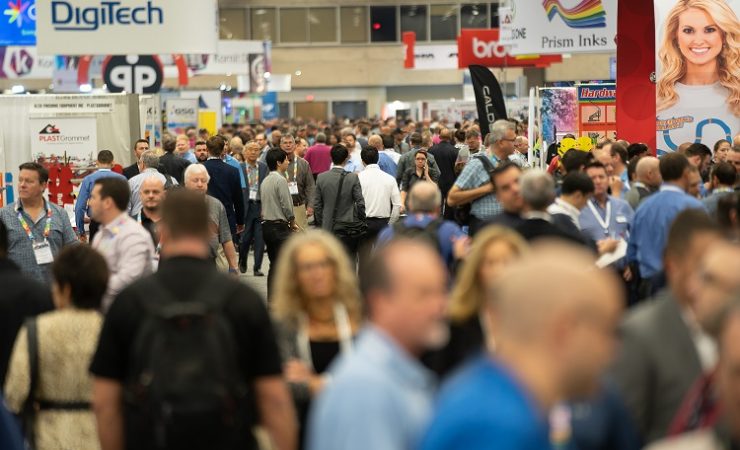 Printing United 2022 takes place at Las Vegas Convention Center on 19-21 October, 2022
The returning Printing United Expo is set to welcome a record number of exhibitors and sponsors for its 2022 show, taking place in Las Vegas across 19-21 October, 2022.
Organised by Printing United Alliance, the Printing United expo debuted in autumn 2019 following the rebranding of SGIA Expo, with the mission to bring together multiple areas of the print industry and foster cross-market collaboration and respond to the growing trend of convergence. As a consequence of the coronavirus pandemic, the second edition of Printing United has been postponed multiple times, with alternative digital communication tools used in the interim to fill the void left by an in-person event.
Exhibitors and sponsors already signed up are reporting a strong desire to reconnect with customers, showcase and run new technologies live at the show, and share in a multitude of ways how attendees can optimise business processes in the post-pandemic world.
Mark J. Subers, Printing United Expo president, said, 'The countdown is officially on for Printing United Expo 2022, and the enthusiasm from our registered exhibitors and event partners is off the charts.
'We continue to work with our partners to add even more value for attendees, and to enrich the expo experience to align with that of the latest industry trends and pinpoint opportunities to diversify, so that this time together checks every box for all who are participating.'
This will include a large and growing representation of packaging at the event. Prior to the cancellation of the expo in 2021, Printing United Alliance made clear that packaging would be an important part of the show experience. This narrative has continued into 2022, as evidenced by the signs of convergent packaging growth in the shipping and fulfilment space that will be presented, where companies like Packsize will be showing box-making and container insertion technology geared toward e-commerce and online-driven corrugated packaging production. A quick scan of the early floor plan for Las Vegas Convention Center further shows a number of big digital package printing industry players set to be present. These include HP, Kodak, Vanguard, Kirk-Rudy, Durst, Screen Americas, and KNF Neuberger. Check www.dlpmag.com regularly for more updates.
Mr Subers continued, 'These are really great additions to Printing United Expo and are excellent signs that we continue to gain much momentum in the packaging space. The convergent nature of Printing United Expo amplifies ROI and remains a key value for all stakeholders involved since the industry can experience it all under one roof.'
Printing United Expo attendee registration will open in spring 2022 via printingunited.com.