Kodak develops digital varnish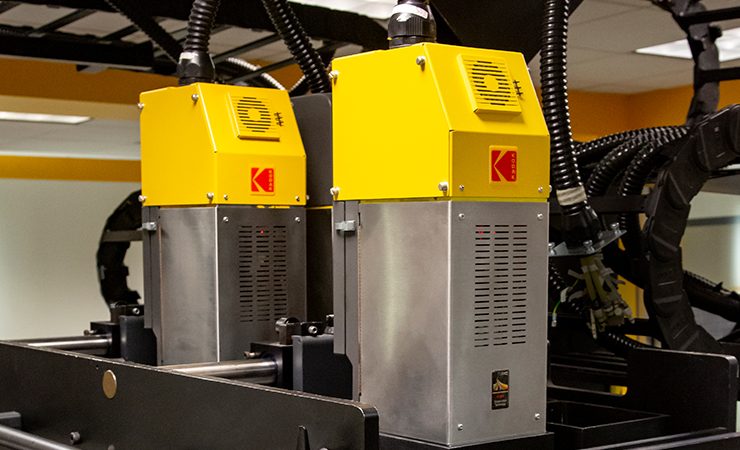 The new Kodak Prosper Digital Varnish is a proprietary water-based varnish that can be jetted as an area or spot coat to printed packages using Kodak Prosper S series or Kodak Prosper Plus (pictured) imprinting systems
Kodak has developed a new digital varnish as an option for highly flexible digital coating of paper-based packaging.
The new Kodak Prosper Digital Varnish is a proprietary water-based varnish that can be jetted as an area or spot coat to printed packages using Kodak Prosper S series or Kodak Prosper Plus imprinting systems. The eco-friendly Kodak Prosper Digital Varnish can be applied in perfect register with design elements, and creates a matte protective layer providing rub and water resistance to paper-based packaging applications.
As Kodak Prosper Digital Varnish is applied only where needed and doesn't require platemaking for spot coating, Kodak noted that it helps printers eliminate the costs, effort, waste and environmental impact associated with traditional post-coating methods. Specifically, Kodak Prosper Digital Varnish is said to provide an environmentally friendly, water-based alternative to solvents and UV coatings.
Kodak Prosper Digital Varnish will be available worldwide by the end of 2021. Kodak has also introduced Ascend, the world's first electrophotographic press designed to print on and embellish heavyweight stocks.