Dantex advances digital distribution in Australasia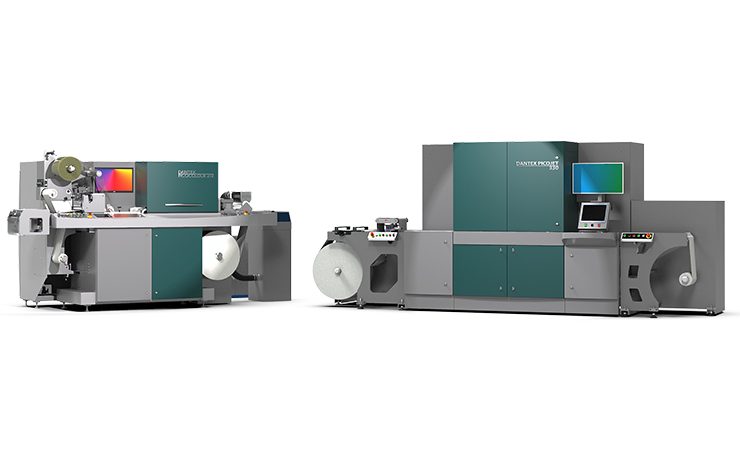 Dantex's UV inkjet digital press portfolio includes PicoColour and PicoJet
Dantex has named Nekkorb Solutions as its new digital distributor for the Australasia region.
Based in Auckland, New Zealand, Nekkorb Solutions supplies equipment and consumables to web-based printing industries in New Zealand and Australia. It already represented a wide range of manufacturers and equipment, from MPS Systems, Gietz and KTI, to X-Rite and Troika Systems. The company is now handling Dantex's Pico range of UV inkjet digital printing presses and related consumables in the Australasia region, including Australia and New Zealand.
Frank Brokken, managing director at Nekkorb Solutions, commented, 'We have been looking to represent a digital press manufacturer for some time. Dantex is a well-known, highly respected and trusted brand that has really great digital printing technology, with some genuinely competitive advantages.
'Nekkorb always partners with companies that have similar values to itself and we believe that we have found these with Dantex.'
Nekkorb Solutions' relationship with Dantex will create opportunities for its customer base to invest in digital print and meet rising demands for shorter print runs and faster turnaround times. Similarly, the move will give Dantex the ability to create relationships in a new market. For Dantex, the arrangement expands its portfolio of similar arrangements covering other areas globally.
Mr Brokken added, '[The Pico press range] is a very exciting digital offering with some super industry leading technology, especially in the areas of printing – these include a high opacity white ink, inter-colour pinning and a wide printable colour gamut range that is achieved with 4-colour process printing, making the press extremely cost effective with fewer consumable overheads. These features alone place the Pico range into a market space on its own.'
Dantex Group CEO Ben Danon said, 'Nekkorb is a family-based company, which has many similarities to the culture here at Dantex. It is a customer-focused organisation with a high-quality range of products and we see the Pico range of digital presses fitting perfectly with its portfolio. Frank and his team have a vast array of experience and understanding of the markets in Australia and New Zealand and we envisage that this relationship will go from strength to strength.'