Printing United preview goes live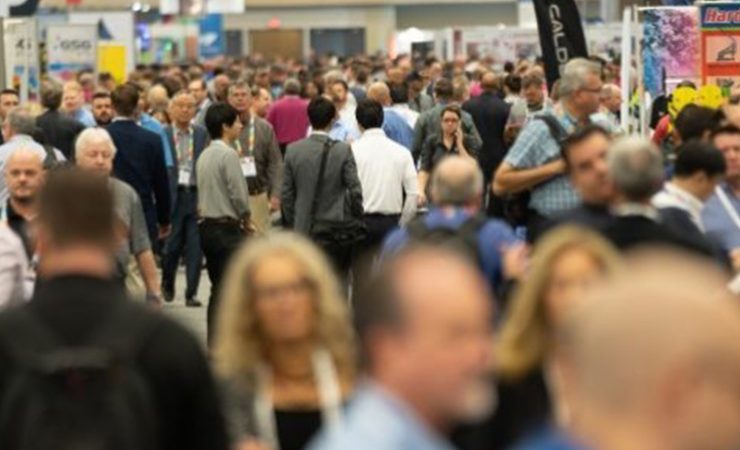 The show floor was teeming at the inaugural Printing United in October 2019
Printing United has launched the first phase of its three-tiered event platform, with Expo Preview now able to be accessed online.
Available free to all who register for the Printing United Expo via www.printingunited.com, the lead-up to the overall in-person event provides access to and a preview of the educational, technological and inspirational elements to be seen at the in-person expo, which takes place 6-8 October, 2021 in Orlando, Florida. Expo Preview sessions feature case studies, strategies, facts, and new approaches designed to meet the needs of today's businesses. This year's programming presents segment-specific panel discussions that speak to the trends and conditions affecting today's businesses, and cover graphics/wide format, mailing and fulfilment, apparel, and promotional, to in-plant, industrial and packaging.
Printing United Alliance, the organising body behind the event, has already confirmed this year's event will include a packaging focus, and be supported by virtual lead-in and lead-out activities. With Expo Preview now accessible, Expo Wrap-Up will take place virtually immediately after the live expo.
Printing United president Mark J. Subers said, 'In speaking with the printing community the world over, we realised that there is a lot of information out there and new technology being brought to market that needs to be covered, especially given it has been a while since we've all been able to meet together under one roof. We decided to make content available early on during Expo Preview so that companies can easily digest the latest important information as it affects their businesses.
'This allows for them to better prepare for their time at Printing United Expo and then, should they miss anything during the event — or wish to learn more about a particular area they saw — they can access the virtual Expo Wrap-Up following the event. This provides a completely robust experience for anyone who wants to gain access to critical information the chance to listen in.'