Zanders shuts up shop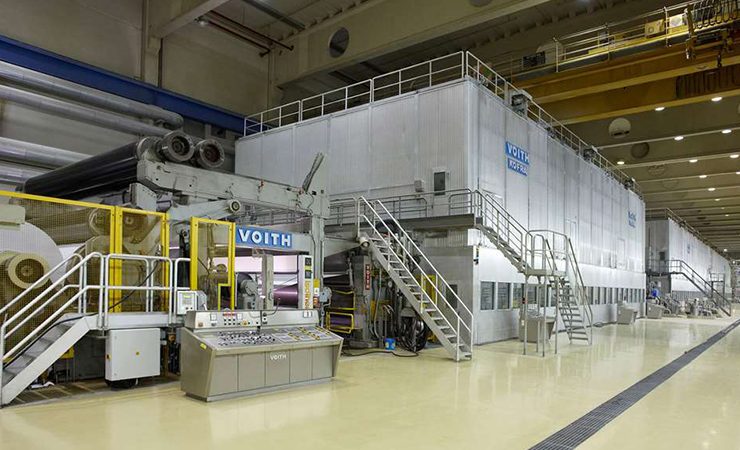 One of the paper machines (PM3) at the Zanders paper mill in Bergsich Gladbach, Germany
As of the end of April 2021, Zanders Paper ceased operations with immediate effect.
The company had been undergoing a restructuring process as a direct result of the Covid-19 pandemic, which had undone the work of a transformation project in 2019 that sought to set the business on a strong and stable footing following previous insolvency proceedings and the 2018 takeover of the Zanders business by a Scandinavian investor group led by Terje Haglund.
In December 2018, Mr Haglund commented, 'We are very much looking forward to continuing paper production at this historic industrial site. Zanders will carry on to optimize its cost structures. As a lean and healthy company, it will be well positioned to succeed in the highly competitive paper market. Zanders will continue to service its customers with the full existing product portfolio with a focus on meeting market demands.'
Fast-forward to March 2021, and with its recovery hampered by a claimed ' significant decline in sales of specialty papers for consumables' as a consequence of the coronavirus pandemic,  the decision was taken to implement insolvency proceedings with the view to continuing the long-term restructuring of the company and give Zanders Paper, 'breathing room to further rebuild and shape the company for the future.'
This did not prove successful however, with provisional insolvency administrator Dr Mark Boddenberg having now confirmed, 'No viable concept for the continuation of the company could be found.'
As a consequence, Zanders has ceased operations, effective 30 April, 2021.
The business was founded in the early 1800s, launching its renowned Chromolux brand in the 1950s, which later led to the Chromolux digital product. Also, in its portfolio were various 'Zan' grades, such as the two‐side coated (gloss and silk) Zanjet high‐speed inkjet paper, plus Silver digital for printing with dry toner and HP Indigo's LEP process.